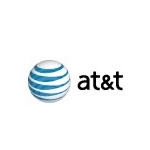 AT&T is joining a growing number of carriers who are implementing usage caps on their residential broadband service. The blogosphere is reporting that AT&T intends to institute these caps for DSL and U-verse users beginning on May 2nd.
BroadbandReports.com reports that AT&T will begin notifying their subscribers this week of a 150GB monthly usage cap for all DSL customers and a new 250 GB cap for U-verse subscribers. Additionally, GigOM reports that AT&T will institute overage charges of $10 for an additional 50 GB of bandwidth usage (although the overage charges will reportedly only kick in after three instances of customers exceeding their cap – kind of like a broadband three strikes and you're out approach).
AT&T reports that "…their average DSL customer uses around 18GB a month and these changes will only impact about 2% of all DSL customers." AT&T has been trialing these usage caps in a couple of markets, including Beaumont, Texas since 2008.
Metered bandwidth is a hot topic, with passionate arguments on either side of the debate. Consumer advocates fear broadband carriers like AT&T will use bandwidth caps to discourage bandwidth intensive applications like video downloading from the likes of Netflix, which increasingly compete with their own video services, like U-verse TV in AT&T's case.
The carriers argue that these metered approaches are more about network management and ensuring an acceptable broadband experience for all of their customers. Bandwidth supply is not an unlimited proposition – it has limits, they argue. The debate is taking heightened significance, given the ongoing net neutrality proceedings at the FCC.
Some cable companies, including Comcast, have also implemented metered broadband. It will be interesting to watch how FTTH providers like Verizon and SureWest respond to these metered broadband initiatives. Will they follow suit, or will they continue to position their FTTH networks as technologically and competitively superior to the growing number of carriers who are instituting broadband caps?