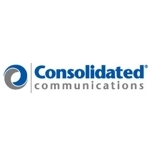 An announced Consolidated Iowa telco sale to two smaller rural telcos is the latest example of a large company selling operations not considered core to its business. The company plans to sell nine exchanges to Mutual Telephone Company of Sioux Center, Iowa (also known as Premier). Consolidated also will sell two exchanges to Winnebago Cooperative Telecom Association.
The Consolidated Communications operations are known as Heartland Telecommunications Company of Iowa. A Consolidated spokeswoman said there are approximately 5,700 access lines and 2,400 DSL lines associated with the deal. Also being sold are 200 miles of fiber that support copper services.
"Consolidated is focused on growing its business and broadband services and extending its fiber network within its core region," the Consolidated spokeswoman said. "The Heartland ILEC property is located approximately 150 miles southwest of Mankato, Minn. and approximately 250 miles northwest of our Des Moines area CLEC operations, which are not impacted by this sale." (story continues below)
The Heartland operations contributed approximately seven million dollars of revenue in fiscal 2015, Consolidated said. The agreement is an all cash transaction valued at approximately $22.5 million.
Prognosis for the Consolidated Communications Sale
Other Tier 1 and Tier 2 telcos also have sold off businesses in non-core geographic areas. These include Verizon, which sold lines to Frontier and Fairpoint. Additionally, AT&T sold lines to Frontier. And TDS Telecom sold its entire North Carolina business to Wilkes Communications.
The Consolidated Iowa telco sale to Tier 3 telcos fits the pattern we have seen. Buyers usually are smaller than sellers.
Some previous buyers encountered difficulties integrating acquired territories into operations. This occurred when Frontier first purchased Verizon lines. And it happened with the Fairpoint/ Verizon deal. But in the long run, a smaller company often can run acquired operations more efficiently than the previous owner did.  Ultimately that was the case for Frontier with the Verizon and AT&T properties.
The Consolidated Iowa telco sale to Premier and Winnebago also may benefit area residents. In today's announcement, Winnebago General Manager Mark Thoma said Winnebago will "bring a cooperative's dedication to serving its customers." He also said the company will provide "important benefits" to the communities.
Premier CEO Doug Boone pledged to provide new customers "the same . . . great customer service that Premier is known for."
Today's announcement did not reference any investment plans that Premier or Winnebago may have for acquired areas. But often there is considerable upside for the acquiring company. And considering the current broadband numbers, that certainly appears to be the case here. By upgrading broadband service, the acquirer often gains higher penetration rates. Average revenue per customer often increases as well.
Asked about potential future plans to consolidate properties, the Consolidated spokeswoman noted that the company is "focused on growth opportunities that fit our strategy." She pointed to the example of the company's recent announcement that it would acquire Champaign Telephone Company. That acquisition, she said, should enable the company to grow its commercial customer base and add fiber assets.