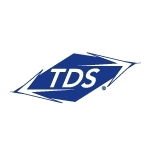 TDS Telecom this week launched younited, a cloud-based service that can back up files from mobile phones as well as traditional computer files. Additionally the offering gives customers the ability to organize files and create collections to share, TDS said. The service will cost $5.95 a month and is targeted toward the consumer market.
The younited offering was developed by F-Secure and is the latest example of the partnership approach that TDS has taken toward cloud services. Earlier this year, for example, TDS partnered with Bandwidth to launch a hosted VoIP and unified communications offering.
But while that offering will be available nationwide, a TDS spokesperson said younited will only be offered in the communities that TDS serves across the U.S.
TDS younited
TDS has placed a big emphasis on data center-based opportunities in recent years, having made a string of data center acquisitions. But younited won't be delivered from those data centers, the TDS spokesperson said. Instead the service will be delivered from F-Secure data centers, the spokesperson said.
TDS's own data centers primarily serve the business market, rather than consumers, so perhaps that is why TDS opted to leave management of the younited offering to F-Secure.
TDS plans to promote younited in a variety of ways, the company spokesperson said. These include online, through bill inserts and with the company's Plus Pack bundle marketing.