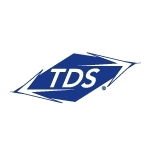 TDS Telecom seems to have gotten the hang of incorporating data center businesses into the company, announcing today the latest in a string of data center acquisitions. The acquired company is Englewood, Colo.-based MSN Communications, which offers a range of products including planning, engineering, procurement, installation and IT infrastructure management.
In today's announcement, Phil LaForge, president of TDS Hosted & Managed Solutions, said TDS plans to add colocation and cloud services to MSN's product portfolio.
Like some other Tier 2 and Tier 3 telcos, TDS has moved beyond its voice service roots and is focusing on business and broadband services. In recent years, the company has built up an expanding data center business through acquisitions of Des Moines, Iowa-based Vital Support Systems,  Twin Cities-based VISI,  Scottsdale, Ariz.-based OneNeck IT Services,  and Cedar Falls, Iowa-based TEAM Technologies.
MSN Communications has 104 employees and s TDS spokeswoman said the company plans to retain them. That's not surprising, considering that TDS executives previously have said that most data center customers are based within two hours of the data center because the customers like face time with data center employees.
TDS HMS isn't growing its data center business only through acquisition, however. Today's press release also included the news that the company will build a Tier 3 data center in Englewood, Colo. about a 20-minute drive from Denver depending on traffic.