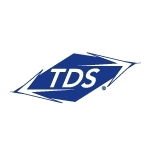 TDS Telecom  plans to make its hosted VoIP and unified communications service offering available outside of its traditional service footprint. The goal is to serve customers who need service within TDS's traditional territory and outside of it, the company said in a press release announcing its plan to use Bandwidth to serve some of its out-of-region needs.
"We're part of their solution," said Kevin Breault, vice president of emergency services for Bandwidth, in an interview.
TDS Telecom VoIP
Carriers need several capabilities to deliver hosted VoIP services, explained Breault. These include a hosted PBX, 9-1-1 capability, inbound and outbound dialing and the ability to assign local phone numbers. While TDS can supply all of those needs within its own service footprint, Breault said Bandwidth will provide everything except the hosted PBX capability outside that footprint.
Bandwidth specializes in offering capabilities such as those to other network operators and to enterprises, and according to Breault, the company has other small incumbent carriers among its customers, along with competitive carriers, cable companies and others. TDS chose Bandwidth through a request for proposal process, Breault said.
TDS connects with Bandwidth in New York and Atlanta and is looking at another interconnection point in California, he noted.
TDS initially began working on its out-of-region VoIP and unified communications offering two years ago, according to Breault. "They really do a thorough implementation to make sure they have a high level of customer service," he said.
As traditional telcos look for new revenue sources to make up for erosion in their traditional voice business, many of them have been focusing more closely on serving business customers. TDS already has been pursuing the data center business quite aggressively, having purchased several data center operators, primarily in the Midwest.
Selling more things to existing business customers would appear to be a sound strategy, even if it means offering service outside a carrier's home turf, provided that the carrier doesn't overinvest and takes care to maintain service quality. And TDS appears to have done just that.