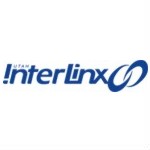 TDS Broadband Services, a subsidiary of Telephone and Data Systems (TDS), has signed an agreement to purchase Utah-based fiber network operator InterLinx and its retail subsidiary Tonaquint. The TDS InterLinx acquisition is the latest in a string of broadband carrier acquisitions that the company has made – a strategy that the company has pursued as a means of driving revenue growth.
InterLinx, founded in 2003, has more than 170 miles of fiber installed in southern Utah. Using the InterLinx brand, the company sells connectivity to other network operators and businesses. The Tonaquint unit offers connectivity and other services to businesses and consumers and has built out a fiber-to-the-home network that supports gigabit service in some areas. Tonaquint also offers broadband wireless services.
TDS InterLinx Acquistion
Other recent TDS broadband acquisitions have included Baja Broadband in 2013 and BendBroadband in 2014.
In 2014, TDS chief LeRoy Carlson told investors the company was "delighted" with the Baja acquisition. He noted that the Baja serving area had "wonderful demographics" to support future revenue growth and that the amount TDS had to spend on capex in that acquisition was not high in comparison with the revenues generated.
At that time Carlson said TDS would consider other acquisitions with good demographics in areas where Verizon FiOS fiber-based service is not available – and the InterLinx acquisition certainly seems to fit those criteria. According to Wikipedia, St. George, Utah — InterLinx's home base – was the second-fastest growing metro area in the U.S. as of 2005.
CenturyLink, not Verizon, is the incumbent in that area. And InterLinx and Tonaquint seem to have deployed advanced infrastructure, which should minimize the capex that TDS has to spend in the area.
Nevertheless, comments from TDS President and CEO Dave Wittwer in a press release about the TDS InterLinx acquisition suggest that TDS anticipates making some network enhancements. "When we merge our newly improved network with their system assets and capabilities it will mean great things for the entire state – faster connections and greater economic development potential," he said.
Also in the release, TDS said it will offer positions to all current employees at the acquired company.