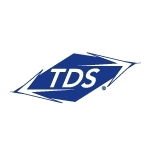 TDS is flexing some fiber broadband muscle, with announcements today that the carrier intends to overbuild two Wisconsin communities with fiber. Both communities, Oregon and McFarland, are suburbs of Madison, Wisc. and both are currently served by Frontier and Charter, according to a TDS spokesperson.
The overbuild plans are part of a larger TDS fiber expansion in the Madison market, which is home base for TDS. The company will also bring gigabit capable fiber broadband to five additional districts in the city, targeting the business community.
"Advanced communication services, with fiber-to-the-home installations, create unlimited potential for the Internet of Things," said Jim Butman, president and CEO of TDS, in a press release.
TDS Overbuild
TDS approached both Oregon and McFarland, with a plan to overbuild those communities with fiber. All the parties negotiated and agreed to a plan, and construction is now underway. McFarland and Oregon are growing Madison suburban communities, with populations of 8,200 and 9,700 respectively.
"TDS approached these cities one at a time, obtained agreements for right of way and permitting to help us launch faster," the company spokesperson tells Telecompetitor. The company will offer a triple play bundle, including gigabit broadband and TDS TV, their IPTV platform. Business customers will gain access to TDS managedIP, their hosted VoIP platform.
"The Village Board for years has specifically targeted the development of a fiber optic network in the community as one of its key objectives, said McFarland Village Administrator Matt Schuenke in a press release. We finally have that opportunity at our doorstep with TDS as a partner."
Frontier and Charter are the incumbent providers in these communities. A quick web check found Frontier offering broadband at up to 24 Mbps, with Charter offering much faster speeds of up to 400 Mbps.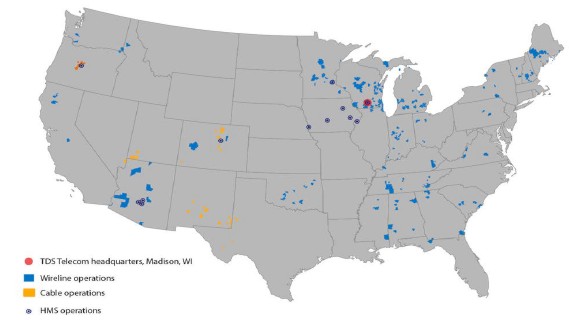 TDS continues to be opportunistic with these expansion plans. They recently launched similar services in nearby Sun Prairie, Wisc., through an acquisition of the municipal utility's broadband network. They also recently acquired nearby cable company Merimac Communications.
It's part of a broader strategy of finding pockets of growth and expansion throughout the U.S., mainly through acquisition. But as TDS CFO Vicki Villacrez outlined last month, that strategy now includes overbuilding communities close to TDS incumbent territories.