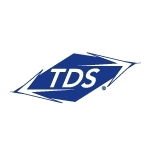 TDS Telecom saw top-line wireline and cable growth rates of 1% and 10%, respectively, for 2017. Both of those numbers are above average – and according to TDS Telecom CFO Vicki Villacrez, TDS growth can be attributed, in large part, to the company's ongoing investment to upgrade broadband speeds.
"What's driving it is fiber investment and investment to improve cable networks," said Villacrez.
She noted that TDS cable properties have been upgraded to support speeds as high as 600 Mbps using DOCSIS 3.0 technology. On the wireline side, the company has begun offering gigabit service in some markets—an offering the company rolls out simultaneously with IPTV, she said.
More than one-fifth (22%) of TDS service addresses are receiving state or federal funding for broadband network upgrades, Villacrez noted. Where the company cannot cost-justify an investment in fiber, it has been deploying bonding to boost the data rates that copper wiring can support. In those markets, the company also prices service bundles to be more attractive and relies on the company's excellent customer service to shore up business, said Villacrez.
TDS Out-of-Market Expansion
Another important initiative for TDS is expansion outside its traditional service territory. This is a two-pronged initiative, with the company overbuilding fiber in communities outside its incumbent local exchange carrier (ILEC) footprint, as well as acquiring cable properties.
Noting that TDS has only made three small "tuck in" cable acquisitions in recent months, Villacrez noted that "the pipeline is pretty skinny – that's why we're pursuing fiber in a very bullish way."
TDS conducted two successful trials last year that involved the company deploying fiber in communities adjacent to its ILEC territories, Villacrez said.
Even though TDS is the third broadband provider in some of these markets, "we're getting take rates exceeding our original expectations" and targets are being met more quickly than expected, she commented. "There was a lot of pent up demand."
As TDS growth strategies consider further expansion outside its ILEC footprint, "we're looking at markets where the incumbent hasn't been making the investment we've been making in our own markets," Villacrez explained.
On the video side, Villacrez noted that TDS is seeing more cord shaving than cord cutting. While cord cutting means canceling traditional pay-TV service, cord shaving means scaling back but not canceling pay-TV and supplementing it with one or more over-the-top video offerings – and when customers add OTT video, they may need to upgrade their broadband speed to support it, presenting additional TDS growth potential.
Villacrez made her comments at Deutsche Bank Media, Telecom and Business Services Conference in Palm Beach, Fla., which was also webcast.