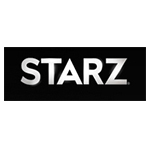 Starz is the latest premium cable network to go direct to consumers with a new OTT subscription streaming app. Starz joins HBO and Showtime who launched their OTT subscription streaming apps last year. All are targeting cord cutters and so called 'broadband-only' homes with these services.
Starz will charge $8.99/month for the subscription streaming app, which will be available for Apple devices, including an Apple TV app, as well as on Android devices through Google Play. The service will feature on-demand access only to over 2,400 titles, including movies and Starz original programming like Outlander and Power.
Starz will also feature the upcoming release of blockbuster Star Wars: The Force Awakens on the app. The Starz subscription streaming app will allow up to four simultaneous streams to approved devices.
"Starz has entered the market today with an enormous value proposition for consumers," said Starz CEO Chris Albrecht in a press release. "Our programing will now be more widely available to the 20 million broadband only homes of cord nevers, cord cutters and cord shavers, including Millennials and other underserved consumers who need other viable subscription service options."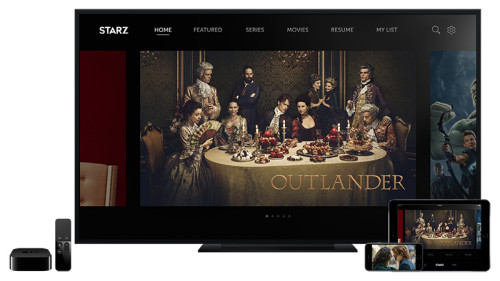 The move was all but expected, given their competitors' entrance into the OTT arena and the influence of Netflix on the overall pay-TV landscape. Starz had already made a subscription service available to Amazon Prime members.
Given the availability of these OTT apps from the likes of HBO, Showtime, Starz, and a host of others, the logical question is, who will be next?