Incumbent providers nationwide may be accelerating their fiber deployment plans. But Chet Kanojia, CEO of fixed wireless provider Starry, said Friday that customers "couldn't give two hoots" about fiber.
Starry emerged a few years as a fixed wireless provider targeting large multi-dwelling units (MDUs) and has had considerable success in that market, averaging 25% take rates within the first year, when the company aims to reach payback on its investment.
The company developed its own technology, which is rather different from that of other fixed wireless providers in that it can use coaxial distribution infrastructure within a building to distribute service. Not surprisingly, 65% of customers cut their cable service to go to Starry.
When considering whether to deploy service to a building, the company avoids MDUs where an overbuilder offers service. A typical overbuilder would be one of the Astound companies. The building may already have an incumbent cable provider and an incumbent telco. But "whether the incumbent LEC has fiber is irrelevant," he said.
Kanojia's view is based, at least in part, on fiber economics and on mushrooming consumer demand. Starry is seeing consumption increase 30% per year and expects that trend to continue.
As a result, he said, "it's near impossible for a new fiber build to justify [charging] anything less than $90 in ARPU [per month] at a 40-ish percent take rate."
If the ILEC isn't going to get a 40% take rate, it has to price the product at around $130 to $140 a month, which is considerably more than what Starry charges. And on the performance front, he said Starry offers speeds up to a gigabit per second (1 Gbps).
"If customers are getting speed, performance and price, they're indifferent to the technology," Kanojia said.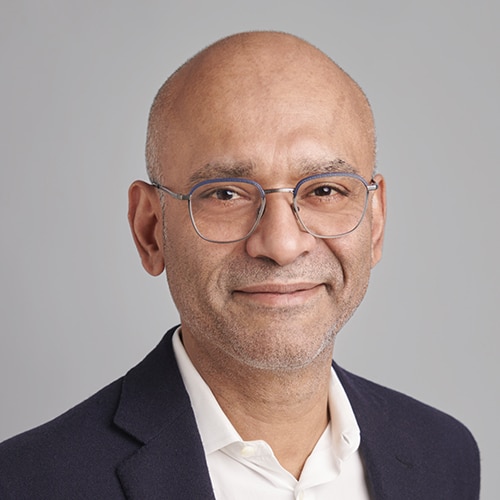 Customers are switching to Starry from cable because they perceive Starry to provide better service, Kanojia said. This might seem surprising, considering that the fixed wireless technology that the company uses operates in the millimeter wave band, which requires line of sight or near-line of sight connectivity.
But Kanojia noted, for example, that the company runs its entire Boston offering on 45 macro cellsites and can easily address problems.
Kanojia also does not see fixed wireless offerings from Verizon and T-Mobile as competition. The reason is that those companies are offering service where they have excess capacity on their mobile networks, and they typically have little or no excess capacity in the large urban areas that Starry targets.
Starry also is working on something that could differentiate its offering – a dashboard that would enable customers to order service with specific download and upload speeds tailored to their individual needs.
"We will continue to push the boundary of standing apart from the conventional crowd," Kanojia said.
RDOF and Rural Fiber
Starry's target markets will broaden if the company is authorized to receive the $268 million that it was tentatively awarded in the Rural Digital Opportunity Fund (RDOF) auction. But the markets that the company is targeting for RDOF builds aren't as rural as some other RDOF areas.
"Starry focused our RDOF efforts on perimeters and bleed-over areas from where we already had licenses," he said. An example might be a new and as yet unserved development or a mobile home park lacking service.
Certain parts of the company's bid were for "super rural" areas where the company will offer a "much more fiber-like solution."
He didn't elaborate on what that solution might be. But he did note that Starry's newest technology is designed to cover smaller MDUs and that the company is also conducting a trial involving single-family homes in Columbus.
Ironically, he noted that "the historical view was that fixed wireless was fine for rural wireless," but moving forward, he argued that "rural parts of the world will have way more fiber."
This will occur, in part, because of government subsidies and, in part, because some of the companies that are deploying fiber in rural areas, such as electric cooperatives, have very long-term payback goals in the range of 30 to 40 years.
Kanojia made his comments at the UBS 5G Day Conference. A replay is available at this link.