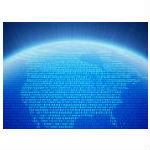 Stakeholders told a Senate committee today about the impact of broadband map problems on their operations and about how those problems hinder the ability to bring broadband to parts of the U.S. that lack service. Among those testifying were representatives from Shelton, Washington-based rural service provider Hood Canal Communications; USTelecom; the Competitive Carriers Association (CCA), which represents wireless carriers; Ookla, developer of broadband measurement technology; and the Mississippi Farm Bureau.
Several stakeholders also argued the need for a better challenge process for broadband map data.
The FCC and other federal and state agencies use the federally-created National Broadband Map to determine areas lacking broadband service and therefore eligible for federal funding programs aimed at making broadband available throughout the U.S. In recent months, entities as diverse as the Government Accountability Office and Microsoft have argued that the broadband map overstates broadband availability.
Broadband Map Problems
Mike Oblizalo, vice president and general manager of Hood Canal Communications, offered some specifics in his testimony today. He noted that the alternative Connect America model (ACAM)-based broadband funding that Hood Canal Communications was offered did not include what the company believes to be 247 locations in three census blocks that do not have broadband available to them. The locations were omitted from the funding offer because, according to the National Broadband Map, they are already served by a competitor.
This situation can occur because the National Broadband Map is based on data that service providers are required to report on Form 477 about where they offer broadband service. An entire census block is considered served, even if only one location in that census block has broadband available to it. And in some cases, a census block may be considered served simply because a service provider has said that it could easily extend service there, even though the service provider does not currently offer broadband in that census block at all.
Hood Canal Communications' research identified only 62 locations served by a competitor in any of the three census blocks that were excluded from the ACAM offer.
Mike McCormick, president of the Mississippi Farm Bureau Federation, also offered a specific example of the impact of broadband map problems. In his testimony, he presented a map showing substantial discrepancies between FCC data about broadband usage in Mississippi and broadband usage estimates gathered anonymously by Microsoft through its system that allows end users to report issues and make comments about Microsoft software.
For example, McCormick noted that while FCC data shows 41% of people in Jefferson County using broadband, Microsoft shows that number at 5.6% — a difference of 35 percentage points.
McCormick praised legislators for including a provision in the 2018 Farm Bill that directs the FCC to work with the U.S. Department of Agriculture to identify mobile broadband coverage gaps in farm and ranchlands and to make recommendations to fill 90% of those gaps by 2025.
The Challenge Process
Oblizalo was one of several stakeholders testifying today who argued that the government also needs a better challenge process for broadband availability data.
The FCC, he said, "has refused recently to permit any meaningful challenge process at all in the context of ACAM support, and it is now proposing to eliminate the existing challenge process to validate Form 477 data in the context of cost-based [Universal Service Fund] support – meaning that it would now instead default to the self-reported Form 477 data effectively as gospel."
Tim Donovan, senior vice president of legislative affairs for CCA, offered a wealth of details in his testimony about how difficult it was for wireless carriers to challenge mobile broadband availability data that the FCC had intended to use as a basis for awarding funding in an upcoming mobility fund auction.
After detailing cumbersome and costly drive tests that challengers were required to conduct, he also noted that challengers were required to demonstrate a lack of coverage in 75% of each square kilometer block challenged. That was an impossibility in as many as half of rural blocks because many blocks do not have enough roads going through them to do the drive tests. In those areas, as Donovan explained, the upshot is that "if a carrier claims coverage, there can be no challenge."
In Pursuit of Solutions
Two entities that could potentially help correct broadband map problems also testified at today's hearing, which was organized by the Senate committee on commerce, science and transportation. One was USTelecom, which detailed its plans to work with NTIA and others to come up with a more accurate broadband map.  Another was Ookla, which offered its broadband speed test data to help correct broadband map problems.
Chip Strange, vice president of strategic initiatives for Ookla, also argued for the need for greater funding for the National Broadband Map. "Let's leverage taxpayer dollars to activate and radically improve data density from successful products already in the market today, instead of the government building products that compete with the private sector."
It certainly appears that the federal government has recognized the need to fix broadband map problems, and there now seems to be an all-hands-on-deck mentality about fixing those problems. But Oblizalo and Donovan raised an equally important issue that hasn't generated the same flurry of activity – the need for a challenge process for the broadband data.
However accurate a revised map may be, as Oblizalo noted, "the reality is that any map will practically be outdated by the time it is published."