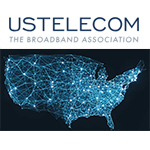 Broadband providers hope that the Broadband Mapping Initiative announced today will address problems with the National Broadband Map that have prevented policymakers from determining where broadband service is and is not available nationwide.
The initiative, spearheaded by USTelecom – The Broadband Association with the assistance of ITTA – The Voice of America's Broadband Providers, the Wireless Internet Service Providers Association (WISPA) and several carriers, will focus initially on broadband mapping pilots in Virginia and Missouri. The results of those pilots will be shared with the FCC. The goal is to create statewide maps within six months based on a framework that the FCC can use to update remaining areas of the U.S.
According to a "frequently asked questions" document about the Broadband Mapping Initiative posted on the USTelecom website, approximately 18 to 24 months would be required to develop an accurate nationwide broadband map.
Service providers participating in the Broadband Mapping Initiative include AT&T, CenturyLink, Consolidated, Frontier, Riverstreet, TDS, Verizon and Windstream.
The plan is to use multiple sources of address, building and parcel data to create and validate a database of all broadband serviceable locations in the pilot states. A vendor will confirm address formats, remove duplicates and use a geo-referencing tool to assign a unique latitude and longitude to the actual building at an address where broadband is most likely to be installed.
As industry participants in a panel discussion about the Broadband Mapping initiative explained today, the latitude and longitude of the specific building is particularly important in rural areas, where the latitude and longitude of a farm's address might correspond to a mailbox several miles away from the owner's home, making it difficult for a service provider to accurately estimate the cost of bringing service to that location.
The pilot program also calls for the development and testing of a mediated crowdsourcing platform that will enable consumers to submit information to improve the accuracy of the database.
Another important goal of the new initiative is to create a framework to keep map information current by enabling stakeholders to input changes to the data.
"It's not designed to be a snapshot in time," said Mike Jacobs, ITTA vice president of regulatory affairs, during today's panel discussion.
Broadband Map Problems
Broadband map inaccuracies have become particularly problematic as policymakers have recognized the importance of making broadband available to all Americans but have not been able to determine specific locations that lack broadband. Inaccuracies in the current National Broadband Map have been attributed to the map's reliance on information reported on Form 477, which broadband providers are required to file with the FCC. That data is gathered by census block, and an entire census block is considered to have broadband even if only one household in the block has service available to it.
As Diana Eisner, director of federal regulatory for Frontier Communications, put it during the panel discussion, the census block data is "over-inclusive." In other words, it overestimates broadband availability.
As the FCC determines how to allocate funding for rural broadband, stakeholders have expressed concern that some unserved locations could be overlooked if broadband map problems are not promptly addressed.
Hopefully, the FCC and participants in the Broadband Mapping Initiative will keep the National Telecommunications and Information Administration in the loop as they proceed with their plans. NTIA recently announced its own broadband mapping pilot involving eight states and targeted for completion later this year.