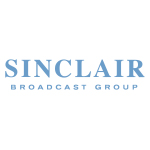 Content provider Sinclair Broadcast Group went on the offensive in a retransmission dispute with AT&T today, issuing a press release that attempts to portray AT&T in a bad light in its role as pay-TV provider.

"Millions of AT&T U-verse, DIRECTV and AT&T TV NOW subscribers in 86 markets are at risk of losing access to 136 television stations . . .  due to AT&T's unwillingness to negotiate fair market carriage licenses with Sinclair Broadband Group Inc.," Sinclair stated in the press release.
According to the release, the current contract between AT&T and Sinclair was set to expire in August, but Sinclair provided a five-week extension in an "attempt to avoid harm to consumers." 
Sinclair urged AT&T video customers to "make their voices heard" to ensure they don't lose access to Sinclair content, which includes certain ABC, NBC, CBS, FOX, CW and MyNet affiliates, as well as the Tennis Channel.
Retransmission Dispute
Pay-TV providers have a different perspective, arguing that content providers are the bad guys in retransmission disputes. A key argument made by pay-TV providers is that content costs have been climbing dramatically, driving up the cost of pay-TV for consumers. It's a reality that pay-TV providers often point to when they issue press releases aimed at garnering consumer support during retransmission negotiations, particularly when the parties involved have not reached a new agreement prior to a contract expiration, leading to a blackout of the content provider's content. 
Some traditional pay-TV providers are now questioning the entire pay-TV business model and even exiting the business. Other operators have decided to pass the rising fees on to consumers and place less emphasis on video, preferring to focus on broadband.
The system does appear to be broken in a sense. As of July, the U.S. had experienced 213 blackouts as a result of retransmission disputes since the beginning of the year – tying the previous year-long record, according to the American Television Alliance, which includes consumer groups, video providers and independent programmers. Pay-TV operators have approached the FCC and Congress, seeking changes to the regulations that govern local broadcast content distribution.

According to the Sinclair press release, three out of every four stations that have experienced a "retransmission consent disruption" have involved AT&T.
Noting that AT&T is the largest pay-TV provider in the country, Sinclair Senior Vice President and General Counsel David Gibber said in today's press release that AT&T "seems intent on using its tremendous market power to dictate to viewers which programming from other content providers they can receive, even as they continue to acquire content providers and push their own content to viewers."
The latter comment is an apparent reference to AT&T's Time Warner purchase, although AT&T didn't acquire any local broadcast stations in that transaction.

Gibber said the rates AT&T is willing to pay are "below market rates." This is a common argument made by broadcasters. Terms of these transactions are often subject to non-disclosure agreements, so true "market rates" are hard to define and measure.

AT&T did not immediately reply to a request for comment from Telecompetitor.