Verizon Wireless announced today that they have entered into an agreement to buy some wireless assets of Plateau Wireless, including parts of its existing customer base. Plateau is a subsidiary of ENMR-Plateau, a Clovis, New Mexico based telephone cooperative.
Financial terms were not disclosed. Verizon will gain Plateau's PCS and AWS spectrum, and related GSM operations in the southeastern New Mexico market, covering a population of 259,000 across 26,100 square miles. ENMR has been in the wireless business since 1990, when together with partners, they began cellular operations. Plateau will maintain some wireless operations after the close of the sale. They now count nearly 80K wireless subscribers. The transaction requires state and federal regulatory approval and is expected to close in mid-2012.
This transaction highlights a challenge for small, regional wireless providers like Plateau Wireless. Continue to build and operate a wireless network for their communities, at great expense and risk, or sell to a bigger player like Verizon Wireless for what is probably a significant financial windfall?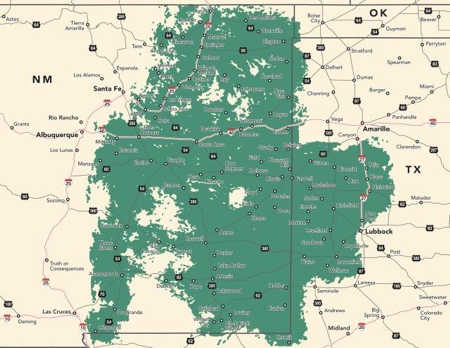 Building and operating small rural, regional wireless networks is a tough and risky business. Constant innovation requires expensive CAPEX investment, which is tough to gain a return on with a small customer base. Competition from large national carriers, with their nine figure marketing budgets and exclusive handset deals makes it even tougher.
Yet, we all realize how important wireless is to the future of the business. Small carriers like Plateau are faced with these tough decisions, and when someone like Verizon Wireless comes calling, you certainly listen. In this case, whatever they said must have sounded good.