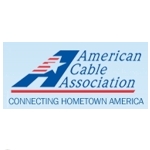 With the FCC due to update Congress in February on efforts to craft a National Broadband Plan, the American Cable Association (ACA) yesterday became the latest telecom industry lobbying group to propose its own plan to restructure the Universal Service Fund (USF). Needless to say, they have some differences of opinion from their rural telco counterparts on what has historically been a rural telco program.
With telephone subscription penetration at 95% and competing carriers operating in large and small markets nationwide, the USF's goals have been achieved, the ACA argues. Additionally, ACA points out that USF expenditures–currently surpassing $7 billion annually–keep rising, often to the detriment of consumers and competition in high-cost rural and underserved regions.
"ACA maintains that the USF, as currently structured, hurts consumers who pay into the system via their carriers and unfairly serves the interests of larger entrenched incumbent voice providers who face competition, putting competitors at a decided disadvantage," Matthew M. Polka, ACA's president and CEO, said in a news release. "As a result, ACA recommends that larger incumbent voice providers subject to effective competition and free to price services as they wish should be largely ineligible to draw support from the USF program to subsidize voice services."
Capping the USF at current funding levels and enacting the other aspects of ACA's proposed program reform would free up $1 billion to $2 billion a year to support broadband deployment and adoption in un- and underserved areas, the primary objective of the National Broadband Plan, as well as provide carriers "with operational subsidies and low-income households with direct support that they might need in order to obtain a broadband subscription," according to Polka.
There would also be enough to support "truly small voice providers," the ACA claims, while limiting or denying high-cost fund support for telephone companies "that face effective competition within their study areas or are no longer subject to price controls set by state regulators."
In addition to redirecting the USF's main focus to fostering broadband deployment and adoption the ACA  plan envision changing the way the USF is funded by reformulating the way carriers' contributions are calculated.
The USF is funded by levying a surcharge on telecommunications carriers' interstate and international revenue. There are cable VoIP providers that aren't able to distinguish between interstate and intrastate traffic, and they have to calculate their USF contribution by assuming that 64.9% of their revenue is derived from interstate traffic, an aspect of the methodology that the ACA believes is discriminatory.
Hence, the ACA is advocating establishing a hybrid contribution methodology based on telephone numbers and connections. Similarly, the ACA is also urging the FCC to reduce the cable VoIP safe harbor. Many ACA members provide VoIP using third parties, according to the industry association, and they aren't able to reliably break out interstate traffic, which would likely result in a long-distance utilization much lower than the safe harbor percentage. The wireless industry's safe harbor stands at 37.1%, the ACA notes.
Both OPASTCO and NTCA have offered input into USF reform as well.