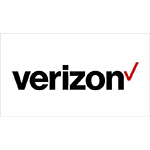 Some may beg to differ, but Verizon is the world's most valuable telecom brand, according to Brand Finance's latest annual ranking of the world's Top 500 telecom operator brands.
Verizon's brand value rose 5% to $63.1 billion this past year, one which saw Verizon significantly boost its content offering by acquiring AOL, Brand Finance highlights in a news release. Verizon also strengthened its position in the mobile market space by pioneering use of next-generation 5G technology, Brand Finance added.
In order to determine the strength of a brand, Brand Finance developed the Brand Strength Index (BSI). In determining a telecom company's BSI, Brand Finance analyses marketing investment, brand equity (the goodwill accumulated with customers, staff and other stakeholders) and finally the impact of those on business performance. Following this analysis, each brand is assigned a BSI score out of 100, which is fed into the brand value calculation. Based on the score, each brand  is assigned a rating between AAA+ and D in a format similar to a credit rating. AAA+ brands are exceptionally strong and well managed while a failing brand would be assigned a D grade.
The Most Valuable Telecom Brand Rankings
Verizon pulled slightly ahead of AT&T in this year's rankings. Brand Finance expects its position as the world's leading telecom brand will remain secure provided its deal with Vodaphone meets expectations.
AT&T is the world's #2 telecom brand with a value of $59.9 billion, according to Brand Finance's 2016 ranking. China Mobile followed with an aggregate value of $49.81 billion, with T (Deutsche Telekom) ranking fourth and earning the top spot among Europe's telecom providers. Xfinity from Comcast made the top 10 at number 10, with a value of $17.1B.
Top Ten Telecom Brands (Brand Finance)
Verizon (USA)
AT&T (USA)
China Mobile (China)
T (Germany)
Vodaphone (UK)
Softbank (Japan)
Orange (France)
BT (UK)
NTT (Japan)
Xfinity (USA)
Turning to the world's Top 10 telecom infrastructure providers, the most notable development was Huawei moving ahead of Cisco to become the world's most valuable brand. Huawei's brand value rose 70% YoY to $19.7 billion. Cisco dropped a peg to second place with a brand value of $19.2 billion.
Chronicling significant developments over the past year, Huawei's mobile handset sales surged 39% hihger in 1H 2015 and revenues rose 87% as the China-based OEM introduced higher priced models and targeted more affluent customers. Huawei's momentum continued through 3Q 2015, with handset sales up 63% YoY.