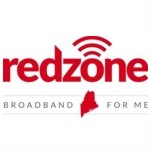 Redzone Wireless said it constructed and activated nine fixed wireless sites serving 33 communities in Maine last month. The new offering meets the FCC standard for broadband of 25 Mbps downstream and 3 Mbps upstream. The nine new sites will serve a total of 33,650 homes and businesses in mostly rural areas.
The project is more evidence that the optimal approach to sparsely populated areas has changed, the company is advocating. Funding for rural broadband should favor hybrid fiber/fixed wireless over FTTH, says a Redzone executive.
"If Redzone can provide true broadband access to 349,000 Maine locations in just four years without tax payer funded subsidies, there is significant logical justification to shift the focus in Maine from funding fiber-to-the-home projects to favoring hybrid fiber/fixed wireless solutions," Redzone Wireless Executive Vice President Michael Forcillo said in a press release. "In 2019 alone Redzone has delivered premium affordable broadband access to 55,000 new Maine locations without a single dollar of investment from taxpayers."
The wireless provider offers services to 349,000 households in Maine, which is more than 63% of the state's total. The new fixed wireless network operates on midband wireless spectrum.
Redzone says that its strategy of using gigabit microwave backhaul radios to connect clusters of towers to a fiber line has reduced capital requirements for broadband by 90%. It has also cut delivery timeframes from multiple years to multiple months, the company says.
According to Redzone, there still are almost 80,000 locations in the state that lack access to 25 Mbps download capabilities and that it aims to serve 20% of these areas by the time its 2019 expansion is done. That would close the state's digital divide by 25%.
The communities reached last month are Arundel, Appleton, Belmont, Biddeford, Bucksport, Dayton, Durham, Easton, Frankfort, Farmingdale, Gray, Greene, Leeds, Lyman, Monmouth, Morrill, New Gloucester, North Pownal, North Yarmouth, North Raymond, Orland, Presque Isle, Prospect, Readfield, Searsmont, South Poland, Union, Verona Island, Wales, Washington, Westfield, West Gardiner and Winterport.
Redzone has systematically increased its footprint in the state. In March, 2018, it expanded to 13 markets. Four months earlier – in December, 2017 – it said that it would provide services to Portland.