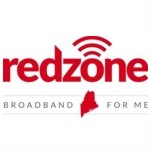 Regional fixed wireless provider Redzone Wireless will expand to an additional 13 markets across Maine, the company announced today. The expansion will bring fixed wireless broadband to 40K new locations across 25 unserved or underserved towns.
Established in 2014, Redzone operates a multi-frequency fixed wireless solution, using a proprietary spectrum aggregation platform. They claim available speeds of up to 1 Gbps for line-of-sight customers. Their service is currently available to 225K locations across 50 markets. This expansion will take them to 265K locations.
Spectrum Mix
Back in May 2017, Redzone told Telecompetitor they used a combination of licensed 2.5 GHz and unlicensed 5.2 to 5.8 GHz spectrum bands, enabling speeds of 100 Mbps or better. In a statement, Redzone EVP Michael Forcillo now tells Telecompetitor they are adding 3.65 GHz and 60 GHz spectrum bands to this spectrum mix, which will continue to support speeds of up to 100 Mbps.
"Redzone Wireless remains on the forefront of fixed wireless broadband network innovation, and we have advanced the reliability, capacity and speed of our 5Gx technology substantially over the last year," said Jim McKenna, President of Redzone Wireless in a press release. "We are confident in both our 5Gx network and the ability of our team to execute on this ambitious plan to bring improved broadband services to thousands of additional Maine households and businesses in 2018."
Redzone brands their fixed wireless service 5Gx, leveraging the marketing hype of the term 5G, but not actually offering a true 5G technology-based service.
Federal Rural Broadband Support
Redzone also announced they plan to be active in federal rural broadband expansion programs, including the FCC's CAF II program and USDA's Community Connect grant program. Redzone would not elaborate on how they are participating in CAF II, but the upcoming CAF II auction seems like a logical choice.
"Redzone is not announcing the receipt or award of specific grant funding, but that we are now actively engaged in pursuing federal grants," Forcillo tells Telecompetitor. "In the past we funded our network expansion primarily through private capital investment."