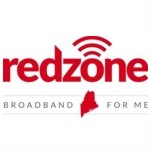 Gigabit fixed wireless will be coming to Portland, Maine beginning in the first quarter of 2018. Wireless internet service provider (WISP) Redzone Wireless said today that it will achieve gigabit speeds by combining three spectrum bands – licensed 2.5 GHz spectrum and unlicensed spectrum in the 5GHz and 60 GHz millimeter wave bands.
In a phone interview, Redzone Executive Vice President Michael Forcillo declined to provide pricing details but said it would be "disruptive." The company uses the name "5GX" for its service.
Gigabit Fixed Wireless
Redzone is an unusual WISP in that it is also a software developer. The company's software aggregates fixed wireless connectivity in multiple spectrum bands using equipment manufactured by other companies. Previously the company launched fixed wireless service in parts of Maine that combines 2.5 GHz and 5 GHz spectrum to support speeds up to 100 Mbps for $149 monthly. The company has a long-term lease on the 2.5 GHz spectrum from the University of Maine system.
The 60 GHz spectrum is traditionally used for point-to-point microwave backhaul, but in Redzone's deployment will support point-to-multipoint service. Ultra-high-frequency spectrum, including the 60 GHz band, can support high speeds over relatively short distances, which means that customers located furthest from Redzone towers may not get gigabit speeds, Forcillo explained.
"As we start to deploy more assets, . . . we will have more ubiquity throughout the city," he said, adding that the company has a "canopy" of 2.5 GHz coverage over the entire city.
Redzone currently is deploying multiple radios operating in different spectrum bands on the same tower, but Forcillo hinted that this could change.
"We're working with manufacturers on hybrid radios," he said. More hardware announcements will be forthcoming, he added.
Portland is Maine's largest city, according to Redzone's press release today.