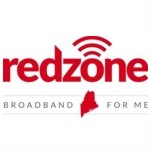 A Maine based WISP, Redzone Wireless, is seizing on the marketing hype generated by the move to 5G, launching a fixed broadband wireless service and calling it 5Gx. The service uses a proprietary method for aggregating licensed 4G LTE spectrum and unlicensed 5.8 GHz spectrum on a single tower to improve broadband speeds and performance.
While not a true 5G service, Redzone Wireless is spinning it as such, including branding the service as 5Gx. Redzone says they've achieved throughput of 450 Mbps with the service. They are marketing the service as providing up to 50 Mbps down and 10 Mbps up for $79/month.
5G Aspirations
The service will be available to approximately 50K households in 10 Maine communities, both suburban and rural. In a press release, Redzone Wireless claims the network was completed in six months. Redzone covers a total of 225K households and 40K businesses across 60 Maine communities.
"Redzone Wireless has propelled Maine into the era of 5G Fixed Wireless Access (5G FWA)," said Wireless 20/20 Senior Analyst Berge Ayvazian in their press release. "While Verizon and AT&T are conducting field trials of future 5G FWA, Redzone is already putting 5Gx FWA to work for the benefit of its current and future customers."
It's a clever marketing spin to call this a 5G fixed wireless service (even comparing it to AT&T and Verizon efforts), when 5G standards have yet to be approved and 5.8 GHz spectrum has not been identified by the FCC as a key 5G spectrum band, at least not yet.
Redzone's 5Gx service certainly won't be the last to try to capitalize on the growing awareness of the term 5G. In fact 2017 will probably see quite a few "5G" launches, even though 5G technology won't actually be defined until 2018 or beyond.