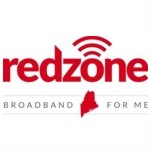 Wireless internet service provider and software developer Redzone says it has developed fixed wireless spectrum aggregation technology that can support broadband speeds of up to 400 Mbps per customer. The company uses a combination of 2.5 GHz spectrum in the educational broadband service (EBS) band and unlicensed spectrum in the 5.2 to 5.8 GHz band to support an offering now available in 60 Maine communities that provide speeds of up to 100 Mbps, explained Redzone Vice President Michael Forsillo in an interview with Telecompetitor.
As of now, the company hasn't seen demand for speeds above the 100 Mbps level, even though the point-to-multipoint technology could support higher speeds, Forsillo said. The 100 Mbps service is targeted primarily at rural areas lacking other high-speed broadband options and sells for $149 a month. In addition, the company offers several lower-speed tiers, beginning at $29 a month for 5 Mbps service.
The service currently is supported by a 1 Gbps fiber connection but could be upgraded to a 10 Gbps feed to support additional capacity if needed, Forsillo said.
According to Forsillo, the technology can be rapidly deployed for a relatively low capital investment in comparison with alternatives.
Fixed Wireless Spectrum Aggregation
Redzone doesn't manufacture wireless equipment but instead relies on several other companies, including Telrad and others, to supply that portion of its offering. Redzone's intellectual property is the software it developed.
"We developed tools to monitor and manage individual users to move data from one network to another," explained Forsillo. "We hope the technology that emerges will allow us to use both spectrum [bands] at the same time for individual users."
Redzone access to 2.5 GHz EBS spectrum is made possible through a 30-year lease from the University of Maine system. The lease also covers a portion of New Hampshire. Nationwide, Sprint is a major holder of 2.5 GHz EBS spectrum.
The unlicensed spectrum that Redzone is using "can be noisy" in urban markets but is "extremely stable" in rural areas, according to Forsillo.
National Expansion Aspirations
Redzone's offering in Maine could be thought of as a proof-of-concept for the fixed wireless spectrum aggregation technology. The company is currently exploring how it could best exploit the technology more broadly and, according to a press release, has enlisted a wireless consulting firm to analyze the options "so we can have meaningful discussions with potential partners," Forsillo said.
One option would be for Redzone to act as a wholesaler – building, managing and operating networks for other entities, he noted. "We're flexible about how [the offering] would be branded and marketed," he said.
Redzone calls its technology "5Gx Fixed Wireless Broadband."