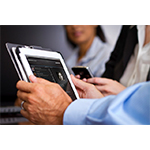 Consumer computer problems, as well as problems with entertainment devices are declining steadily year-over-year, dropping by more than 50% since 2014, according to a new report from Parks Associates. However, smart home devices are creating more problems in households, according to the report. Thirty-four percent of smart home device owners experienced problems with their devices in 2017, up from 28% in 2016.
Twenty to 25 percent of U.S. broadband households plan to buy a smart device within the next year, so tech support companies and service providers are starting to invest more support resources focusing on solutions for the broad array of these products, such as in-home consultation services.
Consumer Computer Problems
According to the report, 44% of technical problems with computing and entertainment devices are ultimately resolved by a professional technician, while 35% of smart home problems are resolved by professional support. The latter finding represents a decline in the number of smart home product owners who resolve their tech problems on their own, which is driving the emergence of support services from companies such as Amazon and HelloTech that charge a one-time fee per incident.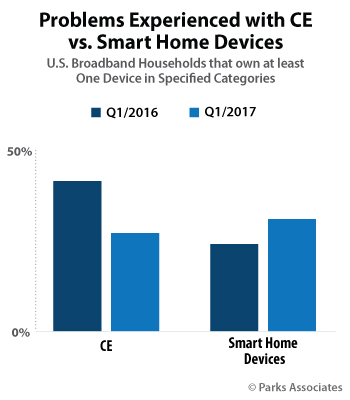 "Problems with computing and entertainment devices have declined due to mature technologies that improve device reliability and performance, including self-healing technologies, product updates, and intuitive user interfaces," said Patrice Samuels, Parks Associates senior analyst, in a prepared statement. "For smart home products, this market is moving toward the early majority, who are typically less tech savvy than the early adopters, resulting in a higher demand for support."
"Several forces help shape whether consumers pay for technical support services," Samuels added, in a prepared statement. "On one hand, high competition is driving brands to use support as a competitive differentiator and many are willing to provide a defined level of support, at no cost, to attain customer loyalty. At the same time, as consumers become more familiar with their devices, they seek support for more complex tasks."
Image courtesy of flickr user NEC Corporation of America.