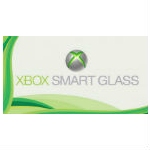 It's E3 – the gaming industry's annual tradeshow – week and news is flowing from Los Angeles on all of the latest developments concerning game consoles and the gaming industry as a whole. Microsoft was first up to highlight their new developments and they revealed an ongoing strategy to position their Xbox 360 platform as an entertainment gateway for the home.
First off, Microsoft introduced OTT content availability long ago for the Xbox, and that trend continues with 35 new content options added to the Xbox library. New additions have a heavy emphasis on sports, and include NBA League Pass, NHL GameCenter, and expanded ESPN access which includes "…24/7 live programming through WatchESPN from ESPN Networks – ESPN, ESPN 2, ESPN 3 and ESPN U."
With these sports additions and access to the usual suspects like Netflix and Hulu, the Xbox 360 is increasingly looked at as a cord cutter's good friend, potentially enticing some people to give up their cable subscription for the Xbox alone. Although, access to much of the best programming available on the Xbox requires a cable subscription (ESPN, HBO GO for example). Also, the Xbox is looking more and more like a STB replacement for cable/IPTV subscribers. Comcast, Verizon FiOS, and AT&T all have variations of a linear channel line-up delivered through the Xbox,  sans a traditional set-top-box.
Perhaps the more exciting news centers on the new SmartGlass feature that Microsoft unveiled. SmartGlass is best described as an app that links the Xbox with smartphones, tablets, and laptops for an integrated entertainment experience. Due out later this year, SmartGlass does some really interesting things, including:
Move Content Between Devices – If you're watching a movie on your tablet (or vice-versa), you can 'flick' that movie over to the Xbox in real time, and now watch the movie on the TV connected to the Xbox.
Content Interaction – Your connected portable device becomes a second screen to whatever you're doing on the Xbox. Microsoft gave two cool examples – 1) If you're watching HBO's Game of Thrones on the TV, your SmartGlass device can provide you interactive features that are related to the episode you are watching – an interactive map in this example that correlates with the Game of Thrones story line. 2) For gaming, the SmartGlass app will let you use your tablet to draw up plays on the fly for your football team in a linked Madden NFL game that you are playing on the Xbox.
Web on the TV – The Xbox will now support an Internet Explorer web browser for the TV, which is controlled from your smartphone or tablet, eliminating the need for a TV-connected keyboard to surf the web. Microsoft also integrates their popular Kinect platform into this experience, allowing you to use verbal commands to surf the web.
Microsoft claims the SmartGlass app will be available for multiple platforms including iOS (Apple), Android, and the upcoming Windows 8 platform which will power Microsoft's new tablet approach. It's not entirely clear if all features will be available across all platforms.
"Xbox is on a mission to make the entertainment that you love even more amazing," said Don Mattrick, president of the Interactive Entertainment Business at Microsoft in a press release. "With Xbox SmartGlass, we are lighting up entertainment across your phone, tablet, PC and TV in a completely new way. If you love to play games, watch TV and movies, surf the Web, or listen to music, there has never been a better time to be on Xbox."
With SmartGlass, Microsoft is taking on several competitors who are trying to do similar things, including Apple's Airplay and Google's Google TV.
The move illustrates Microsoft's further intent to position the Xbox as a hub of entertainment activity for the home. With SmartGlass, they are now extending this entertainment experience to a range of connected devices and creating a whole home experience.