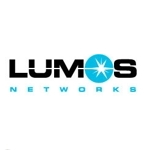 A Lumos Networks acquisition by investment firm EQT highlights an ongoing land grab of sorts for regional fiber networks. EQT will buy Lumos Networks for $950 million in an all cash deal.
Lumos Networks operates an 8,985 route mile fiber network in 24 markets across the mid-Atlantic region. That network connects 1,636 total FTTC connections, 36 data centers, 1,922 on-net buildings and over 3,200 total on-net locations, according to the company's website. They also operate 7 data centers.
The deal highlights a flurry of M&A activity in the regional fiber network space, with several deals having been announced in the past 12 months. Lumos Networks has been positioning itself for some form of transaction for a while now, having structurally separated its legacy local exchange carrier assets from its fiber network assets last year and doing a few scale acquisitions of their own.
"Our Board of Directors concluded, after a thorough review of the strategic alternatives, that the sale of Lumos Networks to EQT Infrastructure was in the best interests of Lumos Networks and its shareholders," said Robert Guth, Chairman of the Board of Lumos Networks in a press release.  "I am pleased to announce this transaction and the beginning of the partnership between Lumos Networks and EQT Infrastructure in order to capitalize on the market opportunities ahead of us in the U.S. communications infrastructure market."
EQT is a global private equity firm based in Europe. According to their website,  "EQT invests in companies in which it can serve as a catalyst for change, to allow companies to transform into great and sustainable companies by making genuine, permanent improvements. EQT also offers access to an extensive network of experienced independent Industrial Advisors providing advice, credibility and serving as door openers in various situations."
EQT has several U.S. investments, but based on the investment portfolio listed on their website, it appears Lumos may be their first communications infrastructure investment. They of course could have investments not listed on their website. Neither EQT or Lumos representatives responded to an inquiry regarding this transaction before publishing.
Both Lumos and EQT are positioning the sale as a path to help Lumos grow into a larger player in the U.S. communications sector.
"We look forward to working collaboratively with Lumos Networks' team and to drawing upon EQT's deep expertise in the telecommunications and fiber sector in support of the Company's growth and expansion," said Jan Vesely, Director at investment advisor EQT Partners in the press release.
EQT will pay $18 per share for Lumos, representing a 35% premium to the volume-weighted price average of the last 12 months of $13.35. The deal is subject to shareholder and regulatory approvals. It is scheduled to close during 3Q17.