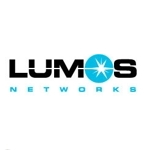 Lumos Networks, a Virginia based regional carrier, will buy Clarity Communications, a North Carolina based regional fiber network. The Clarity deal was announced the same day that Lumos alerted investors of its intention to explore a regulated wireline divestiture strategy that could potentially sell off its local exchange carrier (LEC) business.
Clarity Communications operates a 730 route mile regional fiber network, primarily based in North Carolina, with 75 on-net locations.
"Clarity, led by founders Todd Peverall and Andy Carwile, gives us an instant foothold within the Carrier and Enterprise verticals in many high growth North Carolina markets and gives us a new sales channel into various government end markets, including military installations and e-rate," said Timothy G. Biltz, CEO of Lumos Networks in a press release.
Lumos which has its roots as a rural LEC and wireless carrier, has been pursuing a strategy of building a mid-Atlantic regional fiber network for several years. In addition to operating a rural LEC, Lumos has an 8,985 route mile fiber network, connecting 1,295 cell sites, 1,636 FTTC connections, 36 data centers, and 1,922 on-net buildings.
The Clarity buy not only extends their network reach, but further diversifies them beyond their rural LEC roots, a strategy they are actively pursuing.
"Clarity will be a contributing factor in Lumos achieving the necessary scale needed to become a pure play fiber bandwidth infrastructure company," said Biltz.
Regulated Wireline Divestiture
Lumos has hired UBS Investment Bank to help them determine the best path for their regulated wireline divestiture options. Their LEC operations serve just over 24K voice access lines. They recently deployed Gigabit capable FTTP and as of 3Q 16, serve just over 8K fiber broadband subscribers.
"During the third quarter, we completed our network separation analysis for our regulated LEC assets," said Blitz in a separate press release. "Not only did we determine that these LEC network assets can be separated, but we initiated physical separation of these assets during the quarter."
Lumos is on a path to become a pure play fiber bandwidth infrastructure company, a move they feel will best maximize shareholder value. You can't blame them, given the M&A momentum of late for regional fiber carriers.