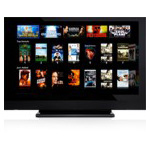 Several research firms have explored video cord cutting from a video services perspective. Just last week, for example, SNL Kagan predicted that 10% of U.S. households will rely only on over-the-top content for video viewing at the expense of traditional video providers. A somewhat older study found that 8% of people who subscribe to traditional video services were considering a switch to OTT over their traditional service.
But a new research report from Leichtman Research Group titled "Broadband Access & Services in the Home 2011" looks at the issue from a broadband-centric rather than video-centric perspective.
About 10% of broadband subscribers do not subscribe to a pay TV option, the researchers found. About 78% of U.S. households subscribe to a broadband service, including 70% that also subscribe to a multi-channel video service and 8% that do not subscribe to a multi-channel video offering, researchers noted.
Over-the-top video was not a major factor in why some households subscribe to broadband, but not video, the research showed. Just 5% of this group mentioned Internet video as a reason for not purchasing multi-channel video service. An additional 2% specifically mentioned Netflix as a reason for not subscribing.
Much more commonly cited reasons for not subscribing to multi-channel video included cost, cited by 28% of respondents; and not watching much TV, cited by 26% of respondents. Another commonly cited reason was "having no need for a service," mentioned by 18% of respondents.
"While 8% of all households in the U.S. get broadband but do not get a multi-channel video service, it is erroneous to think of this group as making decisions driven by online video," said Bruce Leichtman, president and principal analyst for Leichtman Research Group, in an announcement of the new findings. "These decisions tend to be more based on economics than about alternatives to traditional video services."
Researchers also found that broadband subscribers who do not subscribe to a multi-channel video offering do not tend to watch online video significantly more frequently than counterparts that have a video subscription. Among households subscribing to broadband but not multi-channel video, 19% said they watch online video daily and 55% said they did so weekly—compared to 17% and 48%, respectively, of households subscribing to both services.
The LRG research also found that households that subscribe to broadband but not video have a household income 10% below average, and 20% below those who subscribe to both services. Other observations about households that get broadband but not subscription video:
14% paid for a video service in the past year
9% with a TV set plan to subscribe to a service in the next six months
77% get a telco broadband service
55% are "very satisfied" with their Internet service at home, compared to 69% that subscribe to video and broadband
It would be great to see LRG repeat this research a year from now to determine whether attitudes toward OTT video as a substitute for subscription video change over that time—and more importantly, how these attitudes manifest themselves with regard to subscription levels.
Perhaps we also should note that LRG's estimate showing that 78% of U.S. households subscribe to broadband service is considerably higher than the 66% estimate calculated by the Federal Communications Commission in February 2010.  The LRG research is more current; nevertheless 12% would be a substantial jump in a relatively short period of time.