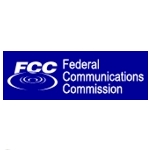 Nearly 2/3 of American adults use broadband connections of one type or another to access the Internet from home. A variety of factors–income, level of education, age, race or ethnicity and location among them–are associated with lower broadband adoption, however, according to an FCC's October-November 2009 survey.
Six percent of American adults use dial-up Internet connections from home while another 6% access the Internet outside, but not at home, according to John B. Horrigan's FCC report, "Broadband Use in America".  Horrigan surveyed 5,005 adult Americans in an effort aimed at understanding the state of broadband adoption in the U.S., as well as barriers to those who do not have broadband at home. The three primary reasons why the 35% or respondents do not have broadband at home: cost, lack of digital literacy, and that broadband is not sufficiently relevant for them to purchase it. Moreover, the main dividing lines form along socioeconomic dimensions when it comes to those who do and those who do not have broadband access at home, according to Horrigan's findings.
Forty-six percent of adults with a high school degree have broadband connections at home as compared to 82% for those who have attended or graduated from college. Fifty-two percent of American adults with annual incomes of $50,000 or below at home as compared to 87% of those in households with incomes above $50,000. Broadband at home access drops to 40% for low income Americans–those who make less than $20,000 a year.
Race and ethnicity, as well as age and location–urban vs. rural–are also correlated with differences in broadband at home access, Horrigan finds: 59% of African-American and 49% of Hispanic respondents have broadband at home while 35% of senior citizens–65 or older–do. Fifty percent of those living in rural areas have broadband access, reflective of a lack of infrastructure as well as an older and less wealthy rural population, Horrigan finds.
Looking at costs, Americans pay almost $41 a month on average for broadband service at home. Half of those who receive broadband Internet access as part of a "bundle"–70% of respondents–were unable to identify the Internet portion of their bill, however. Those lacking broadband at home were willing to pay up to $25 more per month for broadband access, according to the survey results.
Horrigan also "found a significant positive correlation between "high-level of worries about personal privacy and non-adoption": Non-adopters are almost 50% more likely than those with broadband connections to say they believe it is too easy for personal information to be stolen online, according to the report.