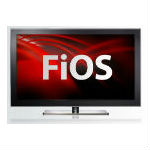 Verizon introduced their latest FiOS TV channel line-up, FiOS Select HD, this week. The most notable feature of this line-up is sports programming, or actually, the lack of any sports programming. FiOS Select HD offers 140+ channels, with 30+ in HD (final count depends on your market). Verizon announced the move in a January 21 blog post.
"But sports is not everyone's cup of tea.  In fact, we have many customers for whom watching sports is akin to me watching a fashion or dance program (not fun for me at least)," explains Verizon's Bill Kula regarding the new line-up's lack of sports programming in a blog post.
An unbundled price for the new channel line-up is $49.99 per month. That compares with $64.99 for the lowest unbundled cost channel line-up that does include sports programming – so $15 per month for your sports. But really, it's a little more.
Verizon has also instituted additional fees of $2.42 per month to cover the costs of Regional Sports Networks (RSNs), which will take effect later this year. This is a practice that is gaining traction with TV service providers, who are balking at the high cost of sports programming, particularly RSNs, and adding explicit costs to consumer bills. DirecTV also recently added a RSN fee. For both Verizon and DirecTV, customers have to pay the RSN fee, over and above the listed channel line-up costs, whether they want to or not, if they select a package that includes RSN channels.
"We began notifying customers of the new regional sports network fee in bill messages starting in mid December," a Verizon spokesman told Telecompetitor today in an emailed statement.
These moves illustrate the tricky proposition that is sports programming. Many customers want and enjoy sports programming, while many others have no interest. Finding ways to meet both demands, given the high cost of sports programming, is a challenge. The current sports programming model mandates the widest carriage possible. Service providers are looking for ways to meet those mandates, while also not alienating non-sports interested customers, yet paying for the continual and some would argue, unreasoned escalation of sports programming costs.