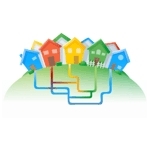 There is a lot of activity of late regarding 1 Gig FTTH networks. Many 'experiments' with this new ultra fast technology are underway, with Google's high profile Kansas City project chief among them. One main question regarding these networks is what incremental value they will really bring over traditional FTTH networks that don't deliver 1 Gig to the premise?
The Google Fiber Playbook
The Kansas City community, which is comprised of Kansas City, KS, Kansas City, MO, and the broader metropolitan region, set out to explore this issue shortly after Google announced they would build the sought after network there. The community formed the Mayor's Bistate Innovation Team (MBIT) to develop a plan for the region to best leverage this leading FTTH broadband network. The goal was to outline how the region should take advantage of the network to "spark economic development, advance opportunities and improve daily life in Kansas City."
The MBIT has published a beta version of this plan, called the Google Fiber Playbook. I liken this plan to the concept of defining a smart city and outlining the benefits it brings its citizens. This Google Fiber Playbook offers a series of recommendations for the community to consider in order to best leverage the pending 1 Gig FTTH network, which is currently under construction.
Google Fiber Recommendations
A summary of these recommendations were posted on the Google Fiber Blog, and they include:
Education: Outfit a handful of classrooms for demonstration projects that fully integrate high-speed fiber technology into daily lessons, equipping our students with the most innovative educational resources.
Telehealth Pilots: Work with several hospitals and clinics to provide the technology to perform diagnostic services to people at home and at work, potentially increasing the quality of care for some patients while simultaneously reducing ER wait times and hospital re-admissions.
Testbeds for entrepreneurs: Build a technology incubator that invites entrepreneurs to gather in a fiber-rich environment and work together to enhance their current businesses and develop new apps.
Global Roundtables: Conduct a series of global telepresence roundtables to establish Kansas City as an emerging global leader in the new digital economy and accelerate economic development and innovation.
Enhance Convention Center technology: Make our convention center one of the most tech-friendly gathering places in the country.
Develop a robust IT workforce: Work with and train Kansas Citians to become leading IT professionals throughout the US and the world.
A more holistic recommendation from the MBIT focuses on digital inclusion and ensuring all citizens benefit from this advanced network. "If digital inclusion — making technology accessible to everyone — is not the first plank in the community's digital platform, the opportunity for true transformation will be constricted, if not lost entirely,"  the plan's authors write.
Indeed, I think the MBIT is focused on the right issues. The crux of what they are trying to address is summed up in another quote from the report, "High-speed fiber, by itself, is no guarantee of leadership in innovation or economic development."
There are similar efforts across the industry to put the concept of smart cities into context and develop strategies to best maximize their opportunities. The National Telecommunications Cooperative Association is leading a similar effort, focused on smart rural communities.
The Google Fiber Playbook is a good first step for the Kansas City community to ensure that the 1 Gig investment underway there pays the right dividends for the effort. It's just a written plan, so execution will be key. But it appears to be a good start. It's well worth a look.