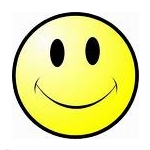 Verizon topped the ranks of J.D. Power's "2013 U.S. Residential Internet Service Provider Satisfaction Study" in the East, West and South regions, while WOW! (Wide Open West) had the highest overall satisfaction in the North Central region.
J.D. Power's latest report also revealed that levels of satisfaction and loyalty both increase when customers upgrade their Internet service.
"As streaming video grows in popularity, supporting customer demand for bandwidth and download speeds presents many challenges for the industry," senior director of telecommunications Kirk Parsons was quoted in a press release. "Meeting these challenges increases customer satisfaction. Providing value-based bandwidth and download speed offerings are key for industry growth."
Overall customer satisfaction among Internet service customers is 683 on a 1,000-point scale.
Customer satisfaction increases to 712 among customers who upgrade to premium speed package–41 points higher than among those who have not upgraded their Internet service (671).
More than one-third (38%) of customers indicate upgrading to premium speed service packages.
Performance and reliability is by far the most critical factor in driving overall satisfaction and meeting customer expectations.
Customers who upgraded to premium speed packages make nearly twice as many positive recommendations to friends/family of their provider during the past year (23% vs. 14%).
The average monthly bill for premium speed packages is $48, compared with $43 for basic Internet.