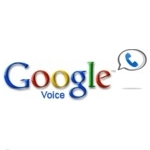 Google dominance is on the rise. So much so, I'm beginning to wonder if they should slow down. Consider that Google already dominates Internet search across the globe – so much so that Google is, in effect, the gateway to the Internet for most of us. That achievement alone is astounding for any single company. But for Google, apparently it's not enough.
Just in the past year, Google has spread it's wings considerably. Their strategy is quite clear – at least to me. Dominate all 'screens' and incrementally grow its billions in profits as a result. They already own the PC screen. With Android and Nexus One, they hope to dominate the cell phone screen (although Apple and RIM will have something to say about that). Next up on the agenda – the TV. Recent reports outline an experiment with DISH Network for an Anroid powered set-top-box, allowing 'television search.' So there you have it – three screen dominance plans, well underway.
Add to that all of the ancillary services they layer on top of the 'screen' strategy. Google apps, Gmail, Google Earth, Google Buzz, YouTube, Google Voice – the list goes on and on. They are also looking to get into (experiment, they call it) the broadband access game, through their Google Fiber initiative. Makes you wonder whether they run the risk of 'Google exhaustion.' At some point, I would assume consumers will begin to get leary about a single company having so much control and influence over one's life, no matter how 'cool' they are. Is Google approaching that?
Should this growing influence continue, isn't it inevitable that the government will step in? After all government does not like it when a company gains so much influence, they in effect become more powerful than the government itself. Just ask AT&T pre-1984. Is there a Google MFJ on the horizon?