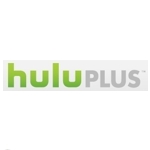 In what's been expected for some time, Hulu launched a subscription service today – Hulu Plus. Hulu CEO Jason Kilar made the announcement through their corporate blog.
Hulu Plus will be offered for $9.99/month and will provide access to the full season of TV shows present on the Hulu platform, as well as shows from past seasons. The content will be made available across multiple screens – on Internet connected Samsung TVs and Blu-Ray players (more brands to come later), the Apple suite of products including iPad, iPhone, and iPod, as well as laptops and PCs. Hulu also says Hulu Plus will be available on the Playstation 3 at some point in the near future.
Kilar stressed that Hulu Plus does not replace the existing free Hulu service. That site will live on. Hulu Plus is an addition to it, and will be ad supported, in addition to the subscription fee.
So there it is – the latest development in the ongoing debate of OTT video and its implications. It does provide a glimpse into some interesting possibilities.
With a Samsung TV, a PC, and an Apple device, Hulu Plus subscribers almost get a TV Everywhere experience, albeit with very limited content choices. But that could change if Hulu sees some success and content providers are willing to expand their availability of content to the Hulu Plus platform. Those questions have very big 'ifs' associated with them.
Add Hulu Plus to a Netflix subscription, maybe a MLB.com subscription, and throw in YouTube, and you can begin to see the formation of an alternative to subscription multichannel video from the cable, DBS, or IPTV provider. There is certainly a population of consumers who will give it a run.
But you can also see the challenge. It's still a disparate group of options with little to no integration, requiring separate subscriptions and billing relationships. It's not a seamless enough experience for the 'masses' to make the jump. Perhaps Hulu Plus is the start. It's definitely worth keeping your eye on.