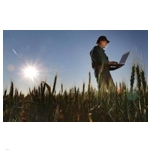 A variety of people have questioned the accuracy of the National Broadband Map, which is expected to be used to determine which areas are eligible for Connect America funding. But one North Carolina organization is not just complaining – it has taken steps to generate more accurate data.
The Mountain Area Information Network, an Asheville, N.C.-based non-profit community network,  has set up a website to enable residents in western North Carolina to indicate areas that have no broadband and to run a broadband speed test and submit the results to be plotted against the National Broadband Map.
"We believe the FCC is underestimating the scope of this problem," said MAIN Executive Director Wally Brown in an announcement of the new website.
The National Broadband Map plots the availability of broadband at various speeds based on information that was gathered from service providers. Critics say some service providers have indicated that they provide broadband in areas where it is not available. Other critics say the map shows there is no broadband in areas where broadband is actually available.
By inviting end users to measure their own broadband speeds, MAIN is using a technique the FCC also has used – but the FCC didn't use the technique to verify National Broadband Map data. Instead the commission collected the information to gauge whether service providers were delivering the speeds they advertised.
The MAIN initiative raises some interesting questions. How granular is the FCC's speed test data? And could it be plotted against the broadband map as a means of checking the accuracy of the data?
Concerns about the accuracy of the National Broadband Map have taken on increased importance recently, as the FCC gets set to make a determination about how to award funding to price cap carriers in the next part of Phase 1 of the Connect America Fund program. The CAF program will provide money to network operators to cover some of the costs of bringing broadband to areas that do not have broadband today because they are costly to serve – and the broadband map will be used in determining eligible areas.
Our thanks to the Stop the Cap website for bringing our attention to MAIN's speed test initiative.