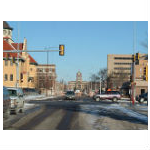 The FCC knew it wasn't going to be easy figuring out how to allocate $185 million in unclaimed Universal Service Connect America funding aimed at bringing broadband to areas that cannot get broadband (or can only get low-speed broadband) today. But now in addition to previously reported disputes about who should be allowed to get funding, the FCC faces several other criticisms that have come to light in comments filed in response to its further notice of proposed rulemaking about the unclaimed funds.
As the Stop the Cap website notes, some comment filers have questioned the accuracy of the data the FCC plans to use to determine which areas are eligible for Connect America funding. Other commenters have questioned the FCC's choice of a 3 Mbps downstream/ 768 kbps upstream cut-off point for funding eligibility.
The $185 million became available after several of the nation's largest price cap carriers declined to accept some or all of the funding they were offered in exchange for a commitment to bring higher-speed broadband to unserved or underserved areas within their local service territories.  Those carriers initially were offered a total of $300 million, which was freed up through reforms to the Universal Service program, but only $115 million was accepted.
Carriers rejecting the funding made that decision largely because they found the $775 level of support per line too low to merit the additional investment they themselves would have to make to support broadband deployment. The FCC is currently considering changes to the program aimed at making the offering more attractive to the incumbent carriers, amid protests from competitive carriers arguing that they should have a crack at receiving the funding.
Map data
Concerns about the areas eligible for funding raised in comment filings relate to the National Broadband Map, which the FCC aims to drawn upon in determining eligible areas. That map, originally created two years ago and updated twice annually since, is based on data collected from carriers about broadband availability.
As Stop the Cap notes, complaints about the map fall into several different categories including carriers overestimating their coverage and incorrectly reporting available speeds. Another concern is that an area is considered served even if only businesses or only one household within the area can get service at the specified speeds.
The Stop the Cap report notes, for example, that most of the state of Mississippi is ineligible for funding as the result of a "boastful and inaccurate submission from one cable broadband reseller that claimed they served virtually all of Mississippi."
Considering how closely funding is watched these days, I doubt the FCC would release Connect America funds for an area without confirming that higher-speed broadband indeed was not available there. But there doesn't seem to be a process for double-checking the reverse scenario in which an area is determined not to be eligible for funding for which it should qualify.
Perhaps the protests of comment filers, along with a letter of complaint from Mississippi's governor, will inspire the FCC to take a new look at the National Broadband Map data.
Target speed
I doubt the FCC will be very open to another request some comment filers have made. Those filers have noted that although the commission's longer term goal is to make broadband service available to all Americans at a minimum of 4 Mbps downstream and 1 Mbps upstream, the interim program that will make the $185 million available only targets areas that cannot get service at speeds of at least 3 Mbps downstream and 768 kbps upstream.
The FCC made the decision to use the lower-speed target because the National Broadband Map does not provide a way of determining which areas can or cannot get 4/1 Mbps service. The reason is that the forms used to collect data from service providers included several specific data speed ranges, and none of those ranges began or ended with 4/1 Mbps.
The FCC had a choice of targeting areas that cannot get service at rates of 6 Mbps downstream and 1.5 Mbps upstream or at the 3 Mbps/ 768 kbps rate. If the higher speed target has been used, considerably more homes would have been eligible for funding – and considering that the $185 million already can only address a fraction of unserved or underserved U.S. homes, I doubt very much that the FCC will be open to using the 6/ 1.5 Mbps target. (A later phase of the Connect America Fund program targets all unserved and underserved homes and aims to make about $2 billion available annually to price cap carriers as well as another $2 billion annually to rate of return carriers.)
I suspect the FCC will retain its 3 Mbps/ 768 kbps cut-off point for the short-term price cap carrier Connect America program but will require carriers receiving funding to deploy service at speeds of at least 4/1 Mbps.