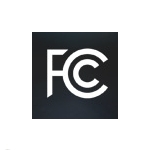 Several D.C. sources tell me the FCC is circulating a draft notice of proposed rulemaking about what to do with the $185 million in Connect America Phase 1 funding that has not been claimed, although none were familiar with the details in the proposed NPRM. According to widely circulating rumors, the NPRM includes a proposal that would direct the money toward incumbent carriers. Those were the carriers toward whom the funding initially was directed, but several of them opted not to accept it under the terms initially specified.
At least one wireless carrier association has argued against directing the unclaimed funding to the telcos. "Wireless carriers offer the best opportunity to bring much needed broadband services to unserved and underserved areas, and it only makes sense for the FCC to consider proposals from wireless carriers," said Steven K. Berry, president and CEO of the Competitive Carriers Association, in a statement. "Many of our members are ready and willing to build out these networks, but depend on USF support in order to do so.  Wireless remains underfunded, and this could be an opportunity for the FCC to provide significant support for the services consumers want most."
The total funding made available in Phase 1 of the Connect America Fund program was $300 million, which was freed up from cost reductions in other parts of the Universal Service program. It was intended to be a one-time shot in the arm to encourage the nation's largest price cap carriers to deploy broadband to a small portion of the areas where broadband is not available today by covering part of those deployment costs — $775 per line. Different amounts of funding were offered to different carriers depending on the percentage of unserved homes in their territories. Several carriers accepted all or part of the funding offered to them, leaving $185 million unclaimed.
Of that amount, approximately $80 million was rejected outright by carriers including AT&T and Verizon, both of whom rejected the total funding they were offered. Another $106 million could potentially be granted to Windstream and CenturyLink, both of whom accepted part of the funding offered to them but filed waiver requests about the remainder. In addition, Alaska Communications Systems, which accepted all of the money it was offered, has asked the FCC to reduce buildout requirements and FairPoint, which rejected some of the funding it was offered, asked if it could accept rejected funds under different terms than what were originally proposed.
At TelcoTV last week, Windstream CEO Jeff Gardner said his company's waiver request was still pending. A CenturyLink spokesperson told Telecompetitor today that company's waiver request is also pending. And a representative of the Wireless Internet Service Providers Association, which protested some of these waiver requests, told us today that the requests from ACS and FairPoint are also unresolved.
Windstream said that if it were given its total CAF 1 allotment, it would be able to bring service to 17,000 unserved homes and businesses in 15 states. The company also pledged to provide $12.2 million in matching funds. Windstream argued that because it had aggressively invested in broadband, the majority of its remaining unserved lines would require a larger level of government support than $775 per line.
CenturyLink took a different approach, asking the FCC to allow the company to use CAF Phase 1 funding to bring broadband to areas that may already be served by wireless ISPs. The carrier argued that those households lack "reliable and affordable" broadband.
Whatever happens with the waiver requests and the rumored NPRM, the large price cap carriers – including AT&T, CenturyLink, Verizon, Windstream and others — will get another opportunity to receive funding to help build out broadband to unserved customers in Phase 2 of the CAF program, which aims to address all areas that cannot get broadband at a speed of at least 4 Mbps downstream and 1 Mbps upstream. Funding through that program will be based on a cost model and could include a higher level of funding per line, but will not be launched any time soon as the cost model is still being designed.
Phase 2 calls for incumbent carriers to have a right of first refusal for lines in their serving areas. If funding is rejected in Phase 2, the FCC plans to conduct a reverse auction, with CAF funding going to the carrier that offers to deliver broadband service for the lowest level of support.
The FCC also plans to create a CAF program for the nation's smaller rate of return carriers who also have households within their serving areas that cannot get broadband. But work on that program appears to have stalled.