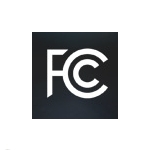 U.S. broadband customers subscribe to service at an average of 14.3 Mbps, according to data released today from the FCC. That's an increase of 30% from the 11.1 Mbps average subscribed speed measured last year.
Broadband service providers will be happy to know that the testing also found that service providers did a better job in meeting or exceeding their advertised speeds. The actual speed experienced by consumers increased from 10.6 Mbps last year to 14.6 Mbps this year, suggesting that on average, customers actually receive service at speeds slightly above what they subscribe to.
Verizon's FiOS service and Cablevision's cable modem service did the best job of exceeding advertised download speeds, according to the research. Both services experienced sustained 24-hour Monday through Sunday download speeds that exceeded their advertised speeds by more than 120%. And even at peak-time periods (7:00 p.m. to 11:00 p.m. Monday through Friday) both services were right at the 120% mark in terms of actual performance versus advertised speeds.
Several cable companies also performed quite well. Comcast exceeded its published speed by just over 100% on both a sustained and peak-time basis. And Charter, Cox and Mediacom exceeded 100% of their published speed on a sustained basis– although all three companies saw performance at peak times fall slightly below their advertised speed. Time Warner's average performance was just under 100% of its advertised speed on both a sustained and peak-time basis.
Telcos relying heavily on DSL for delivering broadband did not perform as well as the cable companies. The best performers were CenturyLink, Windstream, AT&T and Verizon's DSL service, all of which approached or exceeded 90% of their advertised speed on a sustained basis and peak-time performance above 80% of advertised speed.
The worst performing company in the testing was Frontier, whose sustained performance was just above 80% of its published speed but whose peak-time performance was below 80%.
All service providers did considerably better in meeting upload speeds. Of the 14 cable and telecom service providers charted, only AT&T, Qwest and Windstream failed to deliver average sustained and peak-time speeds above 100% of advertised speeds. AT&T was right about 100% on a sustained basis and was only a hair below 100% on a peak-time basis. Both Qwest and Windstream approached or exceeded the 90% level on both upload measurements.
The findings, presented at today's FCC meeting, were released in a report titled "July 2012 Measuring Broadband America Report," which was based on speed tests gathered through hardware and software deployed in the homes of thousands of volunteers who subscribe to service from a wide range of providers.
Telecompetitor is wondering whether the average speeds reported may have skewed on the high side because of the volunteer nature of the participants. Could techno-geeks be overrepresented? You do have to question why the FCC speed tests would show numbers so much higher than the average 5.8 Mbps that Akamai Technologies recently found.