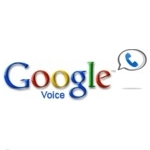 Google Voice is a voice application that provides a variety of features including call routing/forwarding, unified voicemail, and simultaneous ring, among others. Google Voice has 1.4 million subscribers and growing. Google is now turning their attention to the small and medium business (SMB) and enterprise markets, telling eWeek they intend to launch Google Voice for business in 2010.
Additionally, Google intends to significantly ramp up its Google Apps suite, adding 200 additional features in 2010. "There will be a steady stream of new capabilities brought to the cloud," Google Enterprise President Dave Girouard tells eWeek.
Google already has 2 million business customers using its Google Apps suite for email and contacts. It acts as a 'cloud based' competitor to Microsoft Outlook/Exchange. That's a great existing customer base to introduce a business version of Google Voice to. In effect, Google is positioning itself to offer a unified communications suite to business customers.
Unified communications (UC) is a growing multi-billion dollar business with many tech heavyweights chasing it including, Microsoft, IBM, and Cisco. Additionally, service providers see UC as a great business opportunity. AT&T, Verizon, and Sprint are heavily investing in the capability. It will be an interesting battleground to watch as Google muscles its way in to yet another telecom marketplace.