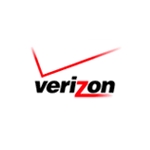 When analyzing Verizon's 2010 broadband numbers, you find a tale of two measures. Broadband powered through DSL technology continues to lose ground – in a major way. FiOS on the other hand continues to grow – so much so that FiOS services (Internet and TV) now account for 53% of all of Verizon consumer wireline revenue. No doubt that Verizon is a FTTH and wireless company. Its copper legacy has never been in more doubt.
Consider that Verizon lost a whopping 564K DSL subscribers in all of 2010, 145K of which were lost in the 4th quarter alone. All told, Verizon's DSL line count declined by 12% in 2010. Compare that with traditional access line loss, where Verizon lost approximately 8% of their total access lines in 2010, or 2.3 million access lines. By my analysis, Verizon's DSL decline is outpacing their access line decline (on a percentage basis), suggesting a pretty grim Verizon future for not just access line loss, but DSL as well.
In comparison, FiOS continues respectable, but not highly impressive growth. Verizon added 796K FiOS Internet subscribers and 722K FiOS TV subscribers in 2010. They ended the year with 4.1 million FiOS Internet subscribers at 32% total penetration and 3.5 million FiOS TV customers at 28% penetration.
While the FiOS numbers soften the blow of DSL losses, they don't do so by much. When you add FiOS additions to DSL losses, you get a net add of 232K broadband subscribers for Verizon in all of 2010. Compare that with one of Verizon's main competitors, Comcast, who beat Verizon's total 2010 net broadband adds in just one quarter – 249K net new broadband customers in 3Q10 alone, and 766K total through the end of 3Q10. As of this post's writing, Comcast had yet to report 4Q10 results.
Any question as to the future of the business for Verizon wireline? Makes you wonder what they eventually intend to do with their declining 4.3 million DSL customer base. Let it continue to lose about 3% per quarter, or something more drastic? They can't convert all of them to FiOS since FiOS will not cover all Verizon DSL territory. Will there be a big push by Verizon to convert those wireline DSL customers to wireless 4G LTE for broadband? Maybe so – Verizon also reported that they added 65K 4G LTE customers in just three weeks during 4Q10.