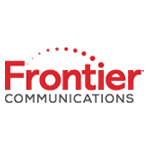 The FCC's CAF program has funded Frontier rural broadband expansion to the tune of 351K additional broadband connections across 29 states, the carrier announced today. The milestone marks Frontier reaching 45% of the eligible locations under the CAF program, which helps fund rural broadband investment for eligible carriers.
Frontier reports that an additional 900K locations have seen improved broadband speeds due to network upgrades from both the CAF program and its own capital investments. Frontier has agreed to bring broadband to a total of 774K locations by 2021 under the CAF program.
Frontier receives $331 million annually in rural broadband funding from the CAF II program. Approximately $48.5 million of that funding comes as a result of Frontier's acquisition of Verizon territories.
"We've hit our stride with the CAF program, and we are excited to continue bringing faster speeds to more communities over the next three years," said Mark D. Nielsen, Frontier Executive Vice President and Chief Legal Officer in a press release. "The combination of FCC funding and company investment have allowed us to deploy more broadband and improve speeds."
Most of the new locations are getting broadband speeds of 10/1 Mbps, although some are getting faster 25 Mbps capability. Even though the FCC defines broadband as 25/3 Mbps (a definition that FCC Chairman Pai just reaffirmed), exceptions were granted for lower speeds under this FCC program.
Frontier is somewhat ahead of the CAF program goals, which called for 40% completion by the end of 2017.