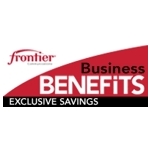 Frontier recently launched a small business focused website, the Frontier Small Business Center. The site hopes to engage small business customers with a variety of tools, including a 'merchant discount center.'
The merchant discount center offers discounts for Frontier business customers on business services and products from companies like Dell, OfficeMax, and Paychex. The concept follows other business customer focused programs launched by both telco and cable competitors, hoping to cultivate lucrative business services.
Verizon launched their Small Business Center earlier this year with similar offerings.  The cable industry recently got in on the trend with the launch of a collaborative effort, Solutions for Small Business.
These efforts, which utilize specific microsites to offer business tools and discounts for non-telecom services, complement traditional service provider business websites where business communications offerings are outlined.