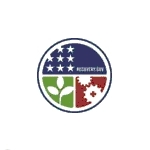 Frontier is attempting to significantly grow in size through an acquisition of Verizon rural territories. The transaction is meeting some opposition from fear that Frontier is not equipped to absorb the millions of access lines in question. Frontier is trying to assuage those concerns by promising significant broadband upgrades to Verizon rural territories that have not yet seen adequate broadband investment.
One program Frontier is looking to for help in this regard is the broadband stimulus program. But their first foray into this strategy has been turned down. As the Charleston Gazette reports, Frontier has been turned down for $55 million in funding, which was intended to upgrade broadband facilities in West Virginia. Approximately $41 million of that request was allocated for Verizon territory, where Frontier said they would upgrade current Verizon facilities for better broadband.
Frontier claims the grant applications were dismissed, in part, because the West Virginia public service commission has yet to endorse the Frontier-Verizon deal. "This is one of the reasons why we have asked this and other commissions to act expeditiously in their review of the proposed transaction," Daniel McCarthy, Frontier's chief operating officer tells the Charleston Gazette. It appears as if Frontier is using the stimulus program and its potential broadband funding as a negotiation chip to get the deal approved by state regulators.
Frontier also received serious opposition from existing providers in West Virginia, including Armstrong Cable, Comcast, JetBroadband, and Suddenlink. They argued that the Verizon territory in question is already well served for broadband by them. It's not clear whether Frontier will reapply for the funding in the second round of the stimulus program.