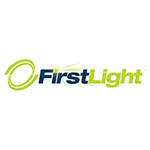 FirstLight, a regional fiber network operator with business throughout many Northeastern states, has rolled out a new fiber-based service, Managed Edge. FirstLight Managed Edge provides customers with a single connectivity solution as well as a way to manage devices.
FirstLight's Managed Edge Routing and Managed Edge Security solutions offer customers edge network solutions via a single pane of glass, which the company said is designed to provide deep insight into hardware, software and application performance and inventory management, as well as to provide redundancy and resiliency.
Among the features of FirstLight's Managed Edge Security solution are next-generation firewall services designed to provide enhanced security. FirstLight's Managed Edge Routing solution helps customers manage Wide Area Network (WAN) resources across multiple locations.
"With the adoption of cloud-based applications continuing to increase, FirstLight recognizes the need for network optimization and protection. IT professionals invest time, money and effort trying to keep pace with their organization's growing need for network resources, leaving little room for business innovation in their budgets or workload," said Kurt Van Wagenen FirstLight president and chief executive officer, in a prepared statement.  "Enhancing our high quality, fiber-based communications service with the addition of Managed Security and Managed Routing solutions was a natural extension for FirstLight.  With this complete solution, customers can work with one provider, one network and one team for their complete communications needs."