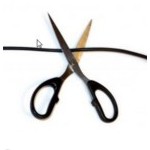 Some video service providers may have breathed a sigh of relief recently as it was revealed that total video subscribership actually rose between third and fourth quarter 2014. But according to telecom financial analyst firm Moffett Nathanson Research, video subscriber numbers aren't as strong as they appear.
Historically the fourth quarter of any year is a strong one, Moffett Nathanson researchers Craig Moffett and Michael Nathanson note in a research note issued late last week. More importantly, the researchers cite U.S. Census Bureau data showing that fourth quarter 2014 saw the biggest jump in household formation since what the researchers called "the Great Recession." That, the researchers said, provided a "tailwind" for video subscribership that obscured a more troubling trend.
"Adjusted for that increase . . . cord cutting appears to have accelerated markedly," Moffett and Nathanson wrote.
The researchers caution that the U.S. Census Bureau data, which measures the growth in occupied housing, can be volatile – "but it's the best we've got."
Based on that data, new household formation in 2014 contributed 1.3 million new households to "what should have been the industry's pay TV total eligible subscribers," the researchers said. Yet total subscriber numbers for the year were essentially flat in comparison with 2013, actually showing a decline of .1% for the year.
"Adjusted for these totals, cord cutting (or perhaps cord-nevering, since they are statistically impossible to disentangle) appears to have markedly increased," Moffett Nathanson argued.
Video Cord Cutting Ahead
If correct – or even close to correct – the data suggests that video providers have a lot to worry about for 2015, when they will face tougher over-the-top competition. In recent weeks, the industry has seen several important over-the-top video announcements, including one from Dish Network based on the Sling platform,  and another from Frontier based on the TiVo platform.  Sony also is expected to launch an OTT video offering soon based on its PlayStation product.
AS Moffett Nathanson put it, "A year from now, the fourth quarter [of 2014] may well be viewed as the calm before the storm."