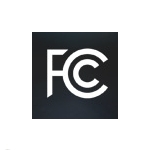 The Federal Communications Commission wants to know what Verizon Wireless would do with the unused spectrum holdings that the company has offered to sell as a condition of approval of its planned spectrum purchase from several of the nation's largest cable companies if that purchase is not approved.
"Would Verizon Wireless abandon its plans to sell its Lower 700 MHz licenses if the Commission does not consent to the sale of all of the AWS licenses at issue to Verizon Wireless?" asked Rick Kaplan, chief of the wireless telecommunications bureau, in a letter sent to Verizon Wireless on Tuesday.
Verizon Wireless acquired the 700 MHz A and B block licenses, which cover a portion of the U.S., in 2008 – and as Kaplan notes in the letter, the licenses came with the stipulation that the carrier would build out a specified portion of their licenses by June 2013.
"What steps to date, if any, has Verizon Wireless taken to deploy mobile services using the Lower 700 MHz A or B block licenses?" asks Kaplan. "On what timetable has Verizon Wireless been planning to deploy mobile service in these Lower 700 MHz spectrum blocks?"
Verizon has until May 22 to reply.
The carrier made its offer to sell it's A and B block spectrum last month in an attempt to gain support for its plan to acquire AWS spectrum from the cable companies announced back in December. According to one industry analyst, the AWS spectrum would be more useful to Verizon because it would better complement the 700 MHz C-block spectrum Verizon already has built out by more easily enabling Verizon to increase capacity in high-traffic zones concentrated in small geographic areas.
But rather than increasing support for the AWS purchase, the offer to sell the A- and B-block spectrum may have had the opposite effect, as it tends to reinforce competitors' accusations that Verizon is hoarding spectrum.