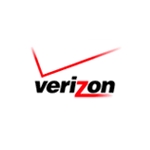 In a filing with the FCC late last week, Verizon and four of the nation's largest cable companies attempted to rebuke protests from competitors about Verizon's plan to purchase spectrum from the cable companies. Among other things, Verizon and its cable partners took aim at competitors' call for a new approach to limiting the amount of spectrum that any single carrier can amass in an individual market.
Competitors argue that certain spectrum bands are more valuable than others and the FCC should take this into consideration in evaluating the Verizon-cable company deal.
In its rebuttal, Verizon accused competitors of trying to "hijack" the proceeding for their own purposes and said the request for new spectrum limits was "radical."
Verizon would exceed current spectrum limitations in only 2% of the markets where it plans to acquire spectrum from the cable companies, the Verizon-cable companies' filing states. And at least one analyst firm believes the existing screen—or something close to it–is the one the FCC will use in evaluating the proposed deal.
"We're skeptical the FCC will dramatically lower or raise the screen in this proceeding," wrote Stifel Nicolaus researchers Christopher C. King and David Kaut in a research note issued this week.
The analysts noted, however, that "after making noises about and backing off lowering the screen by 5 MHz last year, the [FCC] put parties on notice in its AT&T-Qualcomm order that it would consider making changes to account for technological and market developments."
The analysts also noted that even modestly lowering the screen could require Verizon to divest "incrementally more" spectrum as a condition of the deal.
"Given the complexities, if the FCC does want to make major changes to the screen or impose a cap, it would seem to make more sense to do so in a general rulemaking," wrote the Stifel Nicolaus analysts, who also noted that such a process would likely take longer than the Verizon-cable review.
Verizon also dismissed competitors' assertion that it is hoarding spectrum. According to the filing, Verizon expects to run out of capacity in its existing spectrum bands in certain markets as early as 2013 and in many more by 2015.
In their filing, Verizon and the cable companies also defended their assertion that they should not have to reveal certain details about their co-marketing agreement with one another as competitors have requested.
The spectrum deal partners continue to maintain that the co-marketing agreement is completely separate from the spectrum deal and have already begun to market one another's services in certain markets.