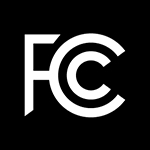 The FCC will vote next month on an order that would reverse Net Neutrality guidelines imposed in 2015 under the previous administration, senior commission officials told reporters today. The order also would reclassify broadband as a more lightly regulated Title I information service – reversing another 2015 decision that classified broadband as a more heavily regulated Title II communications service.
In a statement, FCC Chairman Ajit Pai said the commission aims to adopt the order because the 2015 decisions were a mistake. Those decisions "depressed investment in building and expanding broadband networks and deterred innovation," he argued.
A draft of the order will be made available tomorrow, senior commission officials said.
FCC Gets Set to Reverse Net Neutrality
Current Net Neutrality guidelines prevent broadband providers from blocking or throttling legal content applications, services or non-harmful devices, as well as preventing providers from favoring some internet traffic over other internet traffic.
The guidelines proposed in the order would replace those guidelines with the following:
Providers must disclose any type of traffic that they block
Providers must disclose any traffic that they throttle
Providers must disclose any affiliate whose traffic they prioritize
If providers offer paid prioritization, they must disclose that
By reclassifying broadband, the FCC returns oversight of broadband services to the Federal Trade Commission, rather than the FCC, senior commission officials said. They also confirmed that by reclassifying broadband, the FCC will surrender Title II authority over IP interconnection.
IP interconnection was a highly contentious area prior to reclassification, and the FCC easing control in that area could mean renewed volatility in that area.
The Pai FCC signaled its intention to reverse Title II and at least some Net Neutrality rules earlier this year when it adopted a notice of proposed rulemaking that recommended reclassifying broadband as a Title I service and reconsidering Net Neutrality rules.
Republicans traditionally have opposed Net Neutrality and Title II broadband and with them now representing the majority of the five-member FCC, it is likely that the order previewed today will be adopted.
Nevertheless, Democratic Commissioner Jessica Rosenworcel expressed an opposing view in a statement released today, arguing that "our internet economy is the envy of the world because it is open to all" and "this proposal tears at the foundation of that openness."
Considering how vehement consumer groups and other Net Neutrality advocates have been, it is likely that the order, if adopted, will face legal challenges.