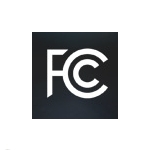 The Federal Communications Commission sought to put a human face on Net Neutrality at today's monthly meeting, where the commission adopted an order re-imposing Net Neutrality rules and reclassifying both mobile and landline broadband as telecommunications services.
"Today's FCC action is about consumer rights, free speech… and democracy," said Internet pioneer Sir Tim Berners-Lee appearing in a video played at the meeting.
Also on hand were Chad Dickerson, CEO of on-line crafts marketplace Etsy and Veena Sud, developer of the TV series "The Killing" that ran on Netflix after being cancelled from cable TV. Both Etsy and Sud argued that their endeavors would be at risk if Net Neutrality rules were not imposed.
The order was adopted in a three-two vote, with both Republican FCC commissioners voting against it, arguing that the rules were unneeded and that reclassifying broadband could create unnecessary regulation.
New Net Neutrality Rules Adopted
FCC officials devoted only a few minutes to outlining what is in the order which, at press time, had not yet been released publicly.
As expected the order includes three main Net Neutrality — also known as Open Internet –rules.
These rules prohibit:
Blocking legal content, applications, services or non-harmful devices
Impairing or degrading lawful Internet traffic
Favoring some Internet traffic over other Internet traffic in exchange for consideration
In re-classifying mobile and landline broadband as a Title II telecommunications service, the FCC hopes to establish its authority to impose Net Neutrality guidelines so that its authority will stand up to legal challenges that undoubtedly will come from broadband service providers, who argue that the move opens up broadband to unwanted regulation.
FCC officials said today that the commission will forbear from 27 provisions of Title II and 700 regulations adopted under it, including unbundling and tariffing. Additionally they said the order does not require broadband providers to contribute to the Universal Service fund – although they also did not say broadband providers were exempt from USF contributions, nor did they specifically mention the broadband-focused Connect America Fund to which the USF is transitioning.
Other provisions of the order, officials said, include:
VoIP is not considered a broadband service
Allowing the commission to address problems that arise in the exchange of traffic between broadband providers
Providing a temporary exemption from certain requirements to smaller broadband providers
While some of this is inconsistent with plans outlined by FCC officials earlier this month, the third item apparently was introduced subsequently, perhaps in response to concerns expressed by small service provider stakeholders such as the American Cable Association, who argued that the order could impose an unreasonable cost burden on smaller providers. Details of what smaller providers would be exempted from were not provided, however.
A Contentious Issue
Republican FCC Commissioners Ajit Pai and Michael O-Rielly had harsh words about today's FCC action.
O'Rielly called planned Title II forbearance "fauxbearance" arguing that various provisions "effectively gut" forebearance. Pai used a different term – "figleaf forbearance." Reclassifying broadband will decrease competition, Pai argued. "Monopoly rules, designed for the monopoly era, will inevitably move us in the direction of a monopoly," argued Pai. "If you liked the Ma Bell monopoly in the twentieth century, you will love Pa Broadband in the twenty-first."
Pai said the FCC "flip flopped" on Net Neutrality because it bowed to pressure from President Obama on the issue.
He also said the commission should have released the order to the public before voting on it and expressed concern that in reclassifying broadband, the FCC might set a price of zero for certain commercial arrangements – a possible reference to Internet traffic exchange agreements that have generated disputes between content providers such as Netflix and broadband providers such as Comcast and Verizon.
FCC Chairman Tom Wheeler, who withstood jeering from a previous FCC crowd when he proposed a milder approach to Net Neutrality, undoubtedly was relieved to hear cheering from today's crowd for his response to Pai and O'Rielly.
"The Internet is simply too important to allow broadband providers to be the ones making the rules," said Wheeler, adding, "This is no more a plan to regulate the Internet than the First Amendment is a plan to regulate free speech."