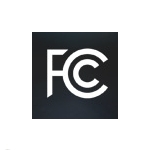 The FCC instituted Phase I of the Connect America Fund earlier this year, which offered $300 million to select 'price-cap' carriers for rural broadband construction. It was viewed as an initial 'shot–in-the-arm' for rural broadband, while the broader Connect America Fund process gets worked out. This first phase is dwarfed in comparison to Phase II, which is expected to allocate over $1.8 billion for rural broadband.
As we've previously reported, only $115 million of the $300 million was claimed by companies like Frontier, FairPoint, CenturyLink, Windstream, and a few others. Verizon and AT&T rejected the funding. Both CenturyLink and Windstream are asking for some waivers regarding some of the rules for Phase I, which may lead to them accepting additional funding. But as of right now, $185 million has been left on the table. So where should it go?
Rural Industry Speaks Out Regarding CAF Funding
The Rural Broadband Alliance, a coalition of rural broadband carriers, and RICA, a trade association of competitive rural carriers, suggest the funding should be doled out to small rural broadband 'rate-of-return' carriers, who will use it to continue their broadband build outs. Phase I CAF funding targeted larger 'price-cap' carriers who are regulated differently than much smaller rate-of return carriers.
The Rural Broadband Alliance suggests the remaining $185 million might be distributed in a similar fashion to the recent Broadband Stimulus funding program, through the Rural Utilities Service. "The remaining available funding easily could be made available to all qualifying carriers through a program similar to the Broadband Initiatives Program (BIP) that was successfully implemented by the RUS as part of the American Recovery and Reinvestment Act (ARRA)," says the RBA in a press release.
NTCA, a leading trade association for rural broadband carriers, hasn't officially commented on the status of the unclaimed $185 million, but issued a previous statement expressing concern at the slow pace of CAF funding for their members.
"Unfortunately, while small independent carriers have made great strides in rural broadband deployment to date, they are still waiting for the Connect America Fund that they too need to keep pace on rural network upgrades. NTCA looks forward to working with policy-makers to achieve true universal service and establish a Connect America Fund that provides sufficient and predictable support for reasonably comparable broadband across all of America," said Michael Romano, NTCA senior vice president of policy in a recent press release.
We reached out to OPASTCO, another leading trade association for rural broadband carriers for their perspective. "The remaining $185 million Phase I CAF funding should be allocated to various rate-of-return carriers who are in need of relief from the impact of the new USF order, including those seeking waivers from the immediate impact of the order," an OPASTCO spokesman told me today.
The Rural Cellular Association suggests the $185 million should be allocated to wireless eligible telecommunications carriers (ETCs). "The FCC must seize this opportunity to change course and allow competitive wireless carriers the opportunity to take advantage of the $185 million refused by price cap carriers to bring broadband services to these much needed areas," said RCA President & CEO Steven K. Berry in a recent press release.
There is no shortage of opinion regarding these unclaimed funds. It's unfortunate that this funding will not be put to use soon. There is clearly a need, with hundreds, even thousands, of unserved and underserved communities across the country. Hopefully a rational approach can be implemented quickly.
Update: NTCA senior vice president of policy, Mike Romano checked in with us to offer NTCA's perspective on this question. "There are two or three areas where this funding could be put to work immediately in support of rural broadband, without the need for a new complex program or order," says Romano. "This approach would offer a reasonable, credible, and workable solution, that would offer an immediate impact on rural broadband investment." He outlined the following ideas:
The funding could address the elimination of the 'safety net additive,' which effectively halted some rural broadband projects, many of which that were funded from the broadband stimulus program. The USF order eliminated this safety net additive, creating significant uncertainty for rural broadband investment, causing many rural carriers to halt their broadband investments. This funding could address this issue immediately, says Romano.
The $185 million could also support middle mile broadband investment for rate-of-return carriers
The funding could also address a major issue among rate-of-return carriers — the ability to offer stand alone (or naked) broadband — that is, the ability to offer broadband without an underlying voice line component. This funding could help these carriers still receive USF support for a stand alone broadband offer, which currently, they cannot do.