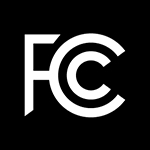 The FCC took the first steps toward relaxing telecom unbundling regulations on voice services last week when FCC Chairman Ajit Pai circulated a draft order that would eliminate certain requirements for incumbent carriers. 
If the order is adopted, incumbents would no longer be required to provide their competitors with analog voice-grade copper loops on an unbundled basis at regulated rates. In addition, the incumbents would not have to make certain services that they provide at retail available for resale at regulated rates. According to an FCC backgrounder document, the order calls for a three-year transition period to provide "a seamless move" for competitive carriers and their end-user customers to "alternative voice service arrangements."
The order would "not grant forbearance from regulatory obligations governing broadband networks," the FCC said in the backgrounder. This comment appears to indicate that incumbents would still be required to offer unbundled copper loops to competitors that want to add their own transport equipment to the loops to support DSL services.
USTelecom Forbearance Petition
As the FCC explains, the requirements that the commission may relax were designed to create competition at a time when incumbent carriers dominated the telecom service market. 
"More than two decades later, the communications marketplace has transformed," the FCC said. "Consumers are migrating away from plain old telephone services provided over copper wires by their local telephone company toward newer, any-distance voice services provided over next-generation networks by cable, mobile and fixed wireless, and over-the-top VoIP providers."
The draft order circulated last week is one of several steps that the commission has taken in response to a forbearance petition filed previously by incumbent carrier organization USTelecom. The commission will vote later this week on a separate order triggered by the USTelecom petition that would grant price cap carriers relief from ex ante pricing regulation of their lower speed time division multiplexed (TDM) transport business data services nationwide. Commissioners also will vote on a memorandum opinion and order that would partially grant USTelecom's request for forbearance from DS-1 and DS-3 transport unbundling obligations for price cap carriers. 
As part of its forbearance petition, USTelecom initially asked for relief from unbundling dark fiber but withdrew that request in June.