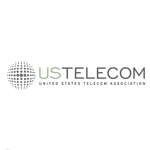 USTelecom has filed a forbearance petition with the FCC, asking the commission to eliminate a requirement for larger ILECs to offer unbundled network elements at regulated prices. According to a blog post from USTelecom President and CEO Jonathan Spalter, telecom unbundling regulations currently enable competitive carriers to lease network elements – typically the copper connection between the customer and the telco central office – at "extremely low rates."
Telecom Unbundling Regulations
Telecom unbundling regulations were established in 1996 with the goal of enhancing competition by enabling competitive carriers to offer service without completely duplicating existing telecom infrastructure. USTelecom argues that this is no longer necessary because competition has increased substantially since 1996.
"It no longer makes sense to single out a few companies and make them share their networks with their competitors," wrote Spalter. "In fact, it's unfair."
Along with its petition, USTelecom filed a report commissioned by the organization from Economists Incorporated and CMA Strategy Consulting, which argues that consumers could save $1 billion over the next 10 years if the FCC were to forbear from enforcing telecom unbundling regulations. In addition, that move would lead to more than $1.8 billion in new investment, create more than 6,000 jobs, and increase economic output by $5.4 billion over the same time frame, the researchers said.
The premise of the report is that low UNE prices enable competitive carriers to minimize their network investment and earn large margins. If incumbents were allowed to charge usual wholesale rates for UNEs, competitive carriers would have more incentive to build rather than buy network elements and the incumbents would have more money to invest in their networks, the report argues.
INCOMPAS, an association that represents competitive carriers, sees it differently.
According to INCOMPAS, easing unbundling regulations would hamper, not hasten, broadband deployment and would lead to higher prices for consumers and businesses.
"Cutting off access and kicking the little guy where it hurts is a brazen move, and we urge the FCC to reject the measure outright," said Chip Pickering, CEO of INCOMPAS, in a press release.
USTelecom successfully petitioned the FCC to relax certain unbundling requirements in 2016. At that time, the FCC said carriers would no longer have to unbundle voice-grade 64 kbps circuits when they deploy fiber to a customer even if they remove existing copper—but they would have to continue to serve any wholesale customers that were already receiving the unbundled fiber service. Carriers also were relieved of having to share newly-installed conduit with competitors when they deploy service to a newly-constructed commercial locations.